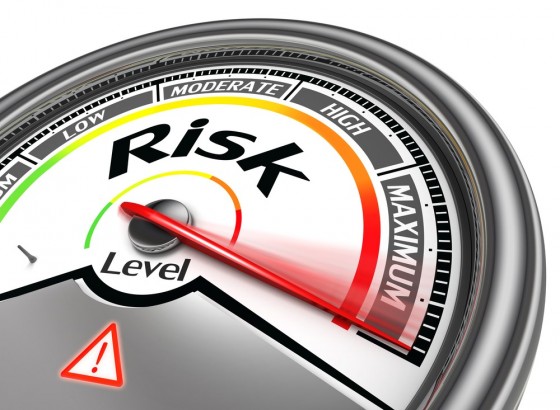 Whenever a project is being planned, risk management has to be part of the equation – things rarely go smoothly or completely as expected, and there will always be areas that present more risks than others. Whether they affect the projected timeframes, budgets or outcomes, it is the job of the project manager to identify them and ensure that provisions are in place to limit their impact should they occur.
However, failures are made in risk management every day – they helped to trigger the economic crisis in 2008, demonstrating that even the world's biggest banks, which take financial and logistical risks every day, are not immune to risk mismanagement. With this in mind, it's understandable that smaller projects and processes might suffer from errors made in risk management.
Why aren't we performing risk management well, then? With project management an ever-growing sector and more and more jobs being created every day, the next generation of risk managers needs to be able to identify issues in order to rectify them.
Unknown Unknowns
One of the most problematic aspects of risk management is the concept of "unknown unknowns" – the risks that we can't predict and don't even know could occur. As thorough as a risk management plan might be, there are some areas that it just can't cover because they technically do not exist until the project has started and will arise as a result of the ongoing work.
There is little that can be done about unknown unknowns – the only way that they can be completely avoided is if the project is never started, which is not a viable option. Any project inherently contains risks, but they can be risks that work out positively for the project and the organization. There is every chance that unknown unknowns may turn out that way.
Lack of Data
A lot of project risks are identified using historical data, which isn't always credible – in the stock market, it is impossible to figure out future trends by using past events, and it's the same here. However, data can be utilised to an extent, which means that the job is made a lot more difficult when it isn't available.
A recent survey by the Economist Intelligence Unit states that more than half of risk executives at banks around the world have insufficient data to support a robust risk management strategy – therefore, there is no reason to suggest that, should the situation be the same in other industries, they would be any better equipped to produce a decent risk management strategy with the same data deficiencies.
Intimidation
On a very basic level, it can be quite intimidating to think about the number of risks that a project might possess, and risk managers can be concerned about seeming overly negative, affecting people's opinions of the project and potentially the methods and processes used to complete the project. One might argue that if someone lacks this kind of forthrightness, they should not be involved in project management, but it is a weakness that has to be legislated for.
To not perform risk management thoroughly, however, smacks of incompetence and costs the organization as a whole both time and money. The responsible thing is to highlight risks so that they can be planned for in the event that they occur. Don't worry about telling stakeholders anything they don't want to hear – it just might trigger a different, better way of doing things.
{ 0 comments }