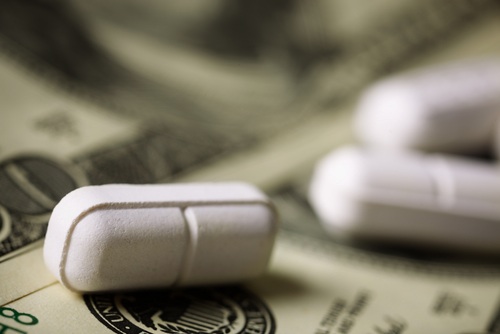 It seems like something out of an action movie starring Steven Segal or Jackie Chan or Bruce Willis or all of the above. This was real life, however, and probably a more interesting story line than any Segal, Chan or Willis flick.
Before dawn on Sunday, thieves scaled the enormous brick building in Enfield, Connecticut where Eli Lilly stores its massive supply of prescription drugs. They cut a hole in the roof and rappelled inside, where they stole approximately $75 million worth of antidepressants and prescription drugs — enough to fill a tractor-trailer. Prescription drugs are a hot target for thieves because of the black market demand for them.
Edward Sagebiel, a spokesman for Indianapolis-based Eli Lilly, put the wholesale value of the drugs at $75 million and said they included the antidepressants Prozac and Cymbalta and the anti-psychotic Zyprexa. No narcotics or other painkillers were in the warehouse, he said.

Other pharmaceutical warehouses have been hit with similar burglaries in recent years, but experts said the value of the Eli Lilly heist far eclipses any other prescription-drug thefts they have tracked. The thieves could easily net $20 million to $25 million, Gordon said.
The FBI was called in to investigate what will most likely become the biggest pharmaceutical heist in history. What strikes me as strange is that the local police would not confirm whether there are security cameras at the industrial park where the warehouse is located. Considering the fact that, in 2009, thieves stole pharmaceuticals from storage facilities in Virginia, Tennessee and Mississippi, one would think, with this information at hand, pharmaceutical companies would implement better risk management and security measures.
Similar Posts: