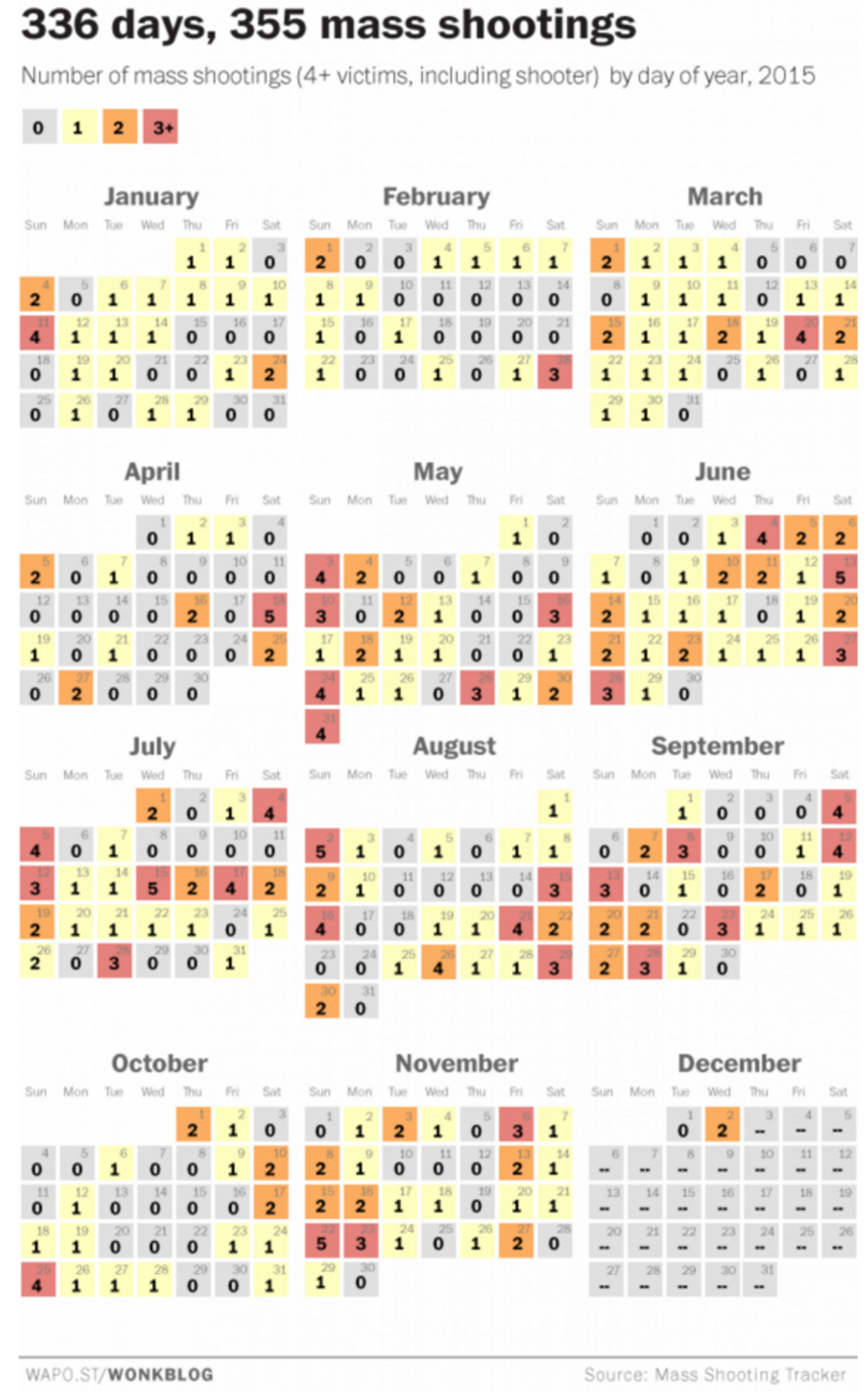 Yesterday, Dec. 2, 2015, marked the 336th day of the year and 355th mass shooting, according to the Mass Shooting Tracker, which logs incidents in which four or more people are shot. Indeed, there were two mass shootings yesterday: a smaller incident in Georgia in which a woman was killed and three men injured, and the slaughter of at least 14 people and injury of 17 at an office holiday party at San Bernadino's Inland Regional Center, which provides social services to residents with developmental disabilities. No motive has been found thus far, but two shooters have been identified as a county employee who had attended the party and his wife.
As I wrote in the November issue of Risk Management magazine, researchers from the Harvard School of Public Health and Northeastern University found that the rate of mass shootings has tripled since 2011. According to a study released last year by the Federal Bureau of Investigation, active shooter incidents, where police arrive to a shooting in progress, are also on the rise. The FBI found that 160 of these incidents had taken place in the United States between 2000 and 2013, 70% of which occurred in either a business or educational environment. An average of 11.4 incidents occurred annually, averaging 6.4 in the first seven years studied, and 16.4 in the last seven years.
With the growing frequency and ever-increasing fatalities, risk managers clearly cannot afford to become so inured to these incidents. Rather, much like they do for other forms of crisis, from fires to tornadoes, they need to be acting now to train employees, develop emergency plans, and ensure business continuity provisions are in place.
"You have smart people leading organizations who know they need to do something, but you see them fall into a pattern of planning to have a plan, and they confuse that with taking action on the issue," said Jay Hart, director of the Force Training Institute. "Planning to have a plan is not a plan. They need to understand that this is a leadership issue, because it is about protecting the people in the company."
For tips on preparing for an active shooter incident, check out the Q&A with Hart from the December issue of Risk Management, and "Preparing for an Active Shooter Incident," from the November issue. When developing a plan to respond to an active shooter crisis, make sure to: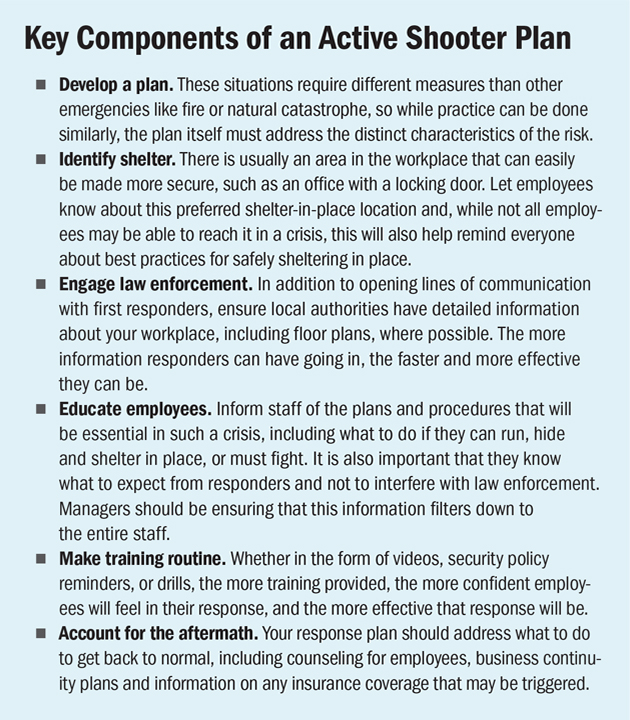 Similar Posts: