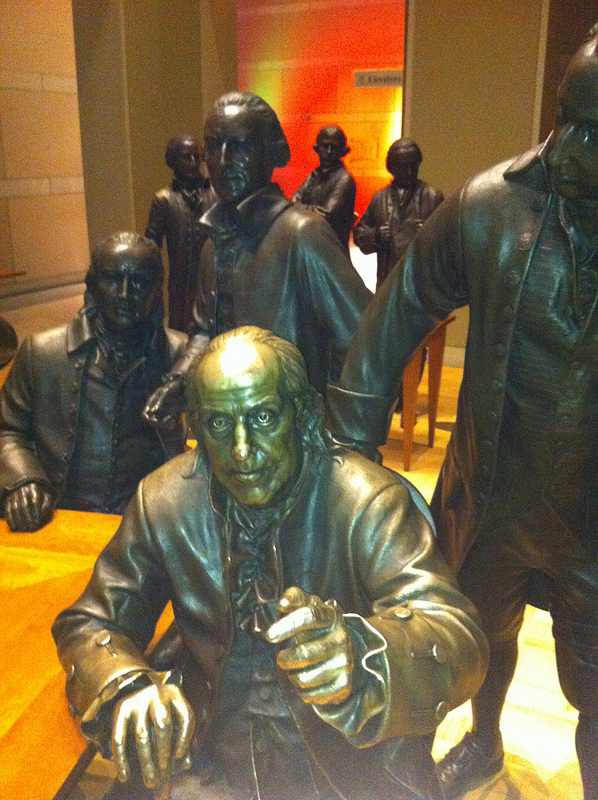 Benjamin Franklin was a man of many talents. In addition to being one of the key Founding Fathers and one of the most famous people of his day, he was a noted businessman, scientist, legislator, diplomat, author and philosopher. And according to Wendell Bosen, director of risk management for Management & Training Corporation, Franklin was also America's original risk manager.
In a session today at RIMS 2012, Bosen chronicled the life of Philadelphia's most important resident and outlined how many of his actions revealed that Franklin possessed the soul of a risk manager. For example, his invention of the lightning rod and a safer wood-burning stove demonstrated his ability to identify risk and develop innovative ways to mitigate it. In order to make Philadelphia safer, he also pioneered the use of street lights, night watchmen, fire departments and even industrial hygiene after he discovered that a common malady of the time called "dry bellyache" was actually symptoms of lead poisoning from unsafe industrial production methods.
Franklin practiced the principles of risk financing through his use of insurance associations and fundraising efforts, both public and personal, and even followed some enterprise risk management principles, such as supply chain preservation and crisis management, when he established river blockades to protect his paper supply deliveries and organized a militia to protect local citizens from the Paxton boys, a gang of criminals who had led a march on Philadelphia in 1764.
Later, when revolutionary conflict began to heat up, Franklin's risk management efforts took on a more strategic tone. He utilized diplomacy, negotiation and governance efforts to break with England and establish a new Constitution for the young United States. His efforts to protect his fellow citizens continued even up until his death in 1790. Bosen recounted that in Franklin's later years, he became an outspoken anti-slavery advocate because he felt the institution was not only degrading, but that it had the potential to tear the United States apart. His concern would prove to be prophetic 70 years later.
Risk managers already have many role models, but by adding Ben Franklin to the list, it truly gives the profession a historical legacy befitting a city like Philadelphia.

Similar Posts: