Heavy rains in southern California have caused mudslides in some areas, killing at least 15 people and trapping hundreds. The deluge of mud now covering homes, businesses and freeways are the result of heavy rains washing away ground laid bare by the Thomas Fire—the state's largest wildfire to-date—which burned more than 280,000 acres in December.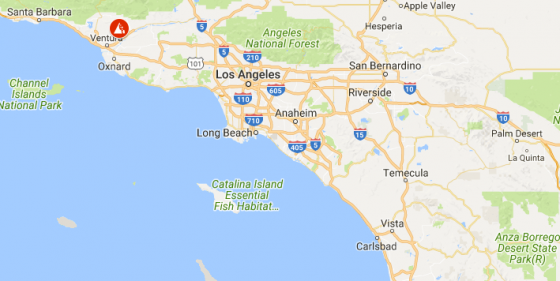 Many of those who had returned home after the wildfires have been evacuated for mudslides. The New York Times wrote:
As the mud rushed into lower-lying neighborhoods in Montecito, a wealthy hillside community where many celebrities have homes, the power went out and gas lines were severed, said Thomas Tighe, a resident. Officials said Tuesday night that it could be several days before gas service would be restored. They also said power failures were affecting more than 6,000 homes and businesses in the area, adding that many parts of Montecito were without drinkable water.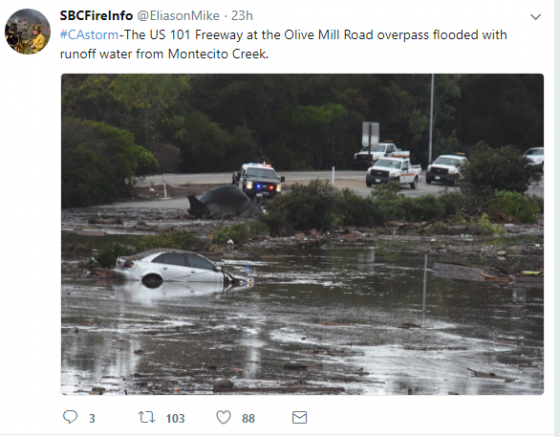 Driving rain started at about 3:00 a.m. on Jan. 9. By Tuesday, more than 5.5 inches of rain had fallen in parts of Ventura County, the National Weather Service said.  A mandatory evacuation order for about 7,000 residents was issued by Santa Barbara County officials, but many would not leave. As a result, people were trapped in homes and cars and on rooftops by fast-moving rivers of thick mud carrying trees and debris.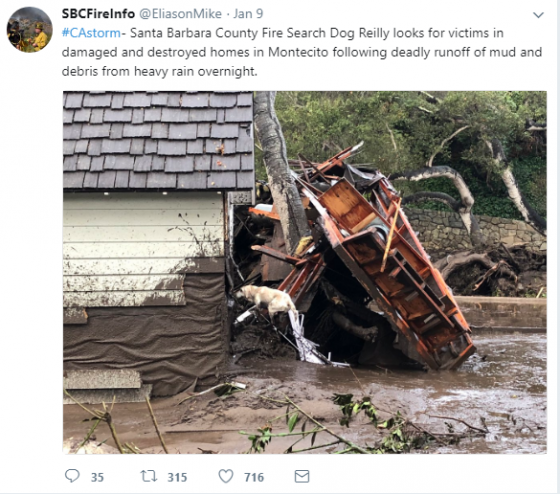 CNN reported that dozens of people have been rescued in Santa Barbara County, including a 14-year-old girl trapped beneath a house, and that parts of US 101 in Santa Barbara and Montecito have been closed.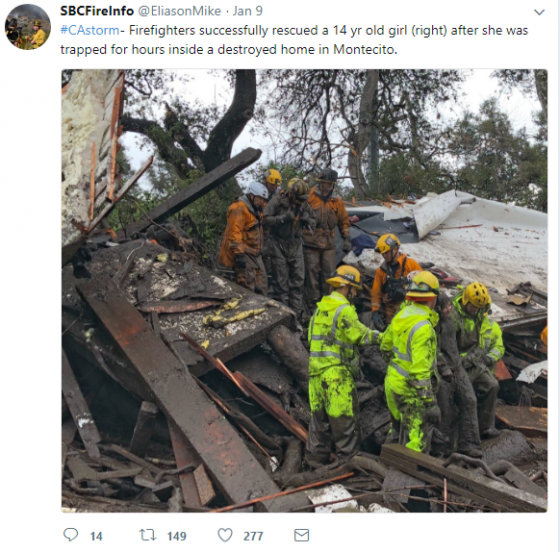 Mudslides are not uncommon in the area, especially following wildfires, and they can be deadly. In January 2005, a landslide struck La Conchita in Ventura County, killing 10 people.