The year ended with few surprises in commercial insurance pricing in the United States, after 2016 started out with a composite rate decrease of 4%. In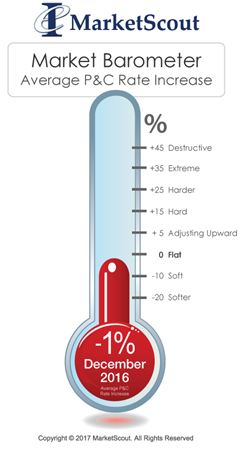 April, rates began to moderate and continued reductions of 1% to 2% per month. The year closed with a composite rate reduction of 1%, according to MarketScout.
While the soft market has been going for 16 months, that period seems longer because for the first eight months of 2016, the composite rate was flat to plus 1% before dropping into negative territory, MarketScout said.
"We have been tracking commercial property and casualty rates since 2001. Generally, the soft or hard market cycles last at least three years," Richard Kerr, CEO of MarketScout, said in a statement. "We expect more moderate rate reductions for the coming year for all but a few lines of business." An increase in interest rates could accelerate rate reductions, he added.
By coverage classification, commercial property moderated in December, from down 3% to down 2%. Workers' compensation rates dropped from down 1% to down 2%. EPLI and crime were the only coverages that saw rate increases—both lines of coverage went up by 1% to up 2%. The composite rate for all other coverages was unchanged.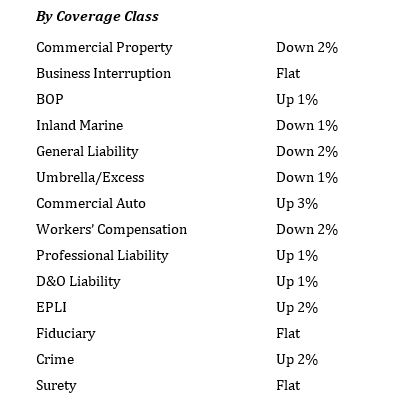 By account size, there were no changes from November to December 2016.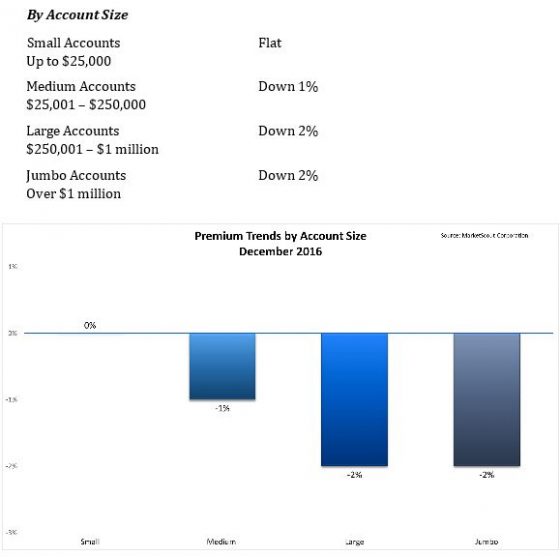 By industry classification, contractors adjusted from down 1% to flat. Transportation accounts saw ongoing rate increases across the board, jumping from up 3% in November to up 5% in December.