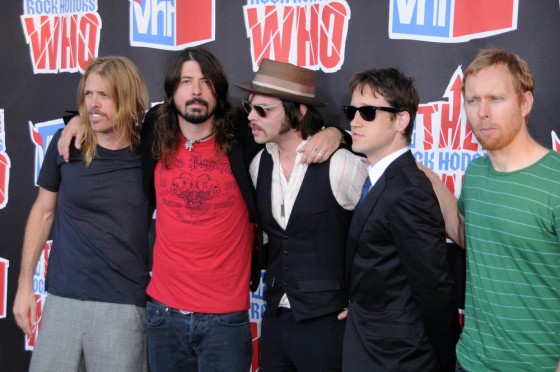 The Foo Fighters said they are suing Lloyd's of London for failing to reimburse them for scheduled concerts that were called off after the November terrorist attacks in Paris.
Loss adjuster Robertson Taylor is also part of the suit, which was filed on June 13 in federal court in Los Angeles.
The group canceled scheduled shows in Turin, Italy; Paris and Lyon, France; and Barcelona, after the Islamic State attacks because of threats, according to the Associated Press. Immediately following the Paris attacks, the Foo Fighters said, their website was hacked and the ISIS flag was displayed with an automatic weapon and a threat to "be prepared."
The AP reported:
The band says in the suit that it believes it will be paid for the Paris and Lyon cancellations but alleges that Robertson Taylor advised underwriters against paying for canceled shows in Italy and Spain despite ISIS releasing a video threatening additional attacks in Europe.

The band is also suing the insurers for not paying for three canceled shows related to group leader Dave Grohl's injured leg after a fall from a stage in Sweden last June.
Performers cancel shows for a number of reasons, but whether they are covered depends on details in their cancellation insurance policy. Terrorism is listed as a cause of loss by K&K Insurance. Other triggers include:
Power failure
Damages to leased or rented venues
Damage to surrounding venues or infrastructure resulting in lack of access
Natural catastrophe such as earthquake and flood
Adverse weather conditions (coverage is broader than rain insurance and there are no rain gauge requirements)
Non appearance of a principal speaker or entertainer
Inability to erect facilities at a venue
Disease outbreak (certain exclusions may apply)
Labor dispute/strike risks
Failure of TV broadcast
Any other previously unforeseen cause not excluded under the wording.
For more information about recent cases involving event cancellation, check out our recent article in Risk Management Magazine.
Similar Posts: