While the Internet of Things (IoT) offers many benefits to businesses, such as keeping track of inventory, ordering products and having them delivered when needed, installing smart street lamps that monitor traffic, and detecting moisture levels in soil for optimal irrigation, most companies have yet to optimize the technology, according to a study by Accenture.
"From Productivity to Outcomes: Using the Internet of Things to drive future business strategies," found that the 87% of companies are aware of the benefits and the potential impact on their business, but only 38% believe their company's executives understand the technology.
"Is it caution or complacency that is hindering the C-suite from harnessing the Internet of Things? This study shows that senior leaders cite multiple reasons why they have not made inroads—from constrained access to capital, to insufficient access to technology or poor information and telecommunications infrastructure," Bruno Berthon, managing directure-Accenture Strategy commented in the report.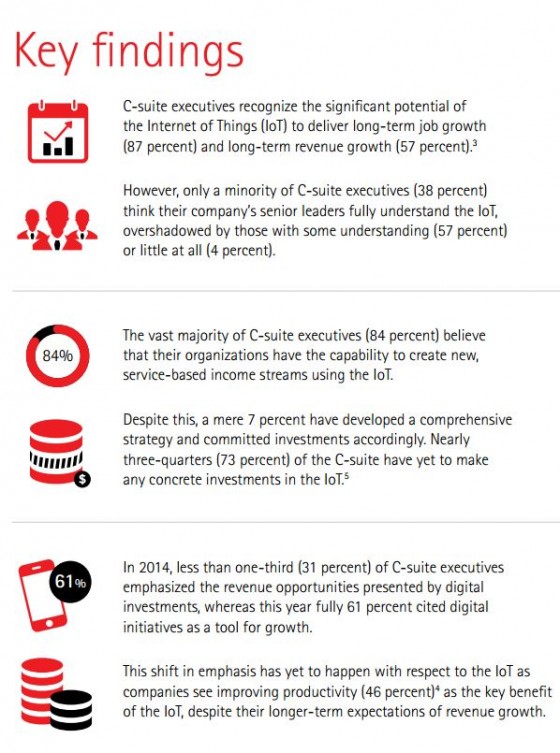 Berthon continued:
"I believe the conditions are ripe for the widespread adoption of the Internet of Things; a proliferation of data-rich sensors and devices that open up connectivity and a universal demand for faster, more efficient ways to work and live…The Internet of Things is game changing. Leaders should seek out the best outcomes—to benefit their businesses, their countries and the worldwide economy."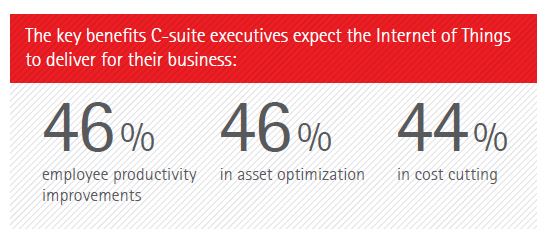 Similar Posts: