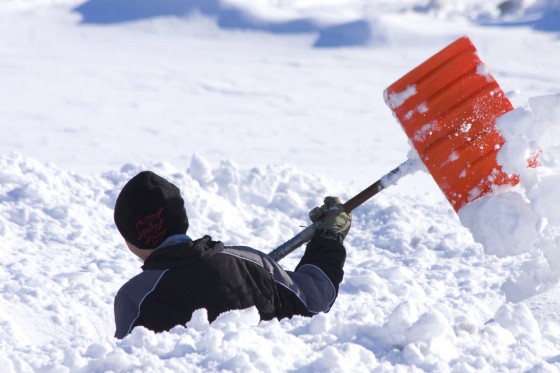 What a winter. As the "polar vortex" pushed cold weather from the arctic all the way to the deep south in the United States, severe snow storms and frigid temperature cost the American economy billions. While there have been obvious physical losses, such as roof collapses and endless potholes to repair, three less evident balance sheet exposures have wreaked havoc across a broad swath of industries. People are paying attention to the economic impact of the weather (witness #frozenomics on Twitter, a term coined by CNBC).  Here are some of the weather-related exposures we are watching:
Event cancellations. This season's major snowstorms and unrelenting freeze forced the cancellation of countless events, from conferences, to sporting events. Event hosts have suffered not only lost revenue from attendees, they forfeited the merchandise sales and "sunken costs" – from signage to non-refundable food and beverage deposits -of their suddenly defunct events. Even those that staged events far from the possibility of snowflakes felt the fallout, as airlines cancelled flights in record numbers. (Some 13,500 flights were cancelled in one week in February alone. ) In many cases, attendees just could not make the trip, as winter weather halted transport to even sunny locales.
Lost income. When customers cannot be out and about due to winter weather, sales suffer, business income drops. One restaurant in Atlanta lost $75,000 in revenue due to the snow on Valentine's Day alone. This season not only gave us enormous amounts of snow, but prolonged frigid temperatures and precarious ice-filled sidewalks kept customers away from everything from outdoor skating rinks, retail shops, to car dealerships. Event planners and business owners saw income decline accordingly.
Snow removal. Extraordinary snow removal demands tore through the budgets of municipalities and highly-trafficked properties such as hotels and airports. Roadways, parking lots and sidewalks must be safe and passable, so entities had to reallocate to find funds for labor, salt, de-icer and grit. In many cases, these costs were two or three times the amounts anticipated for the season. Last month, the state of Virginia was projecting its snow removal costs could reach $370 million, or twice the usual expenses.  Even places that normally expect minimal, if any, snow suffered costly storms. Property managers and association board members up and down the East Coast have been left scratching their heads over what to predict for next year's snow removal budget.
The sunshine of spring will make it easy to forget this winter's wrath, but for many, the hard financial lessons of this winter will leave lasting impressions. Looking ahead to next winter, risk managers can use hindsight to be sure their business is well protected on all (weather) fronts. Versatile insurance solutions can do everything from addressing the multiple facets of event cancellation losses, to bringing certainty to snow removal budgets and stabilizing business income through stormy times.
The following infographic from Beazley offers some interesting statistics on the winter that was: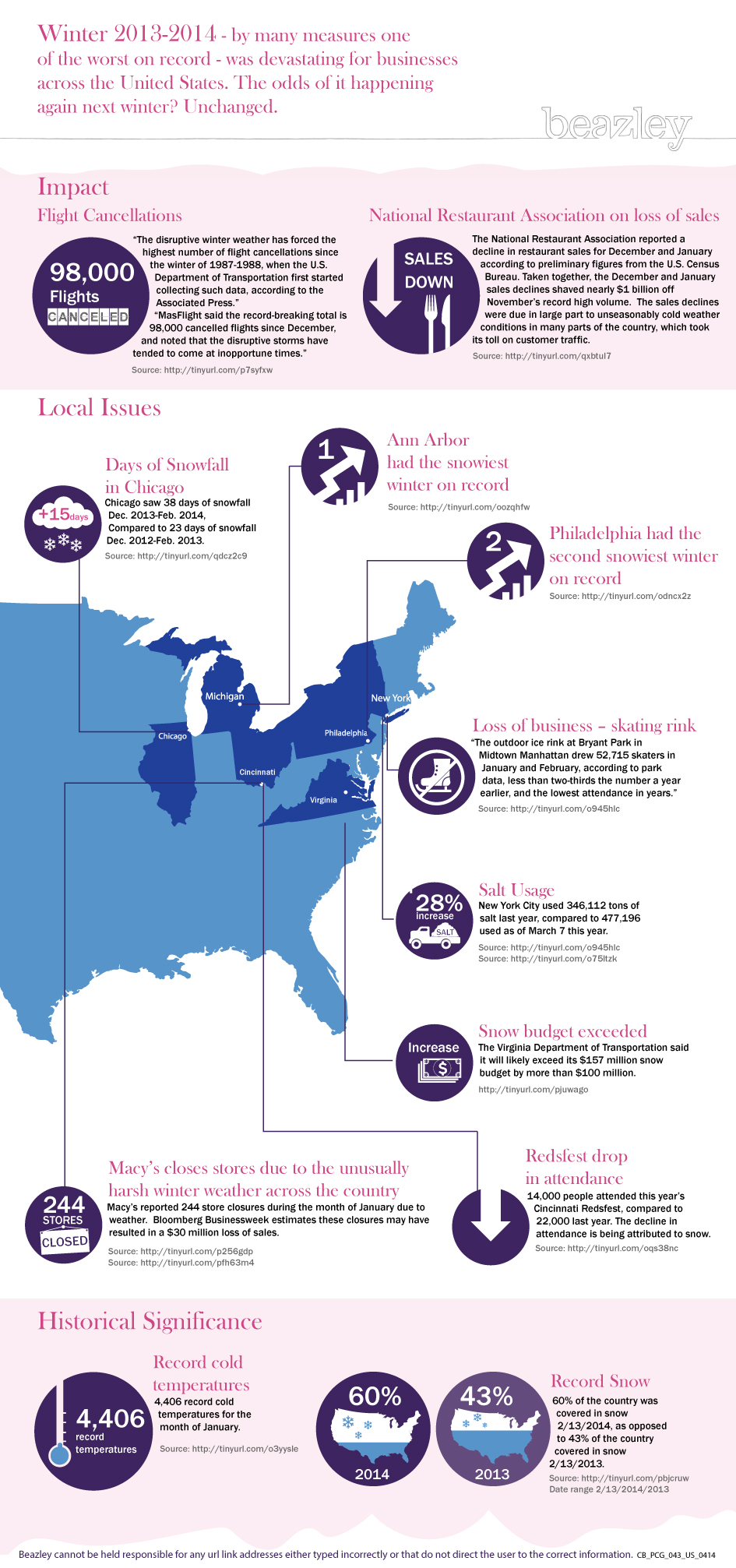 Similar Posts: