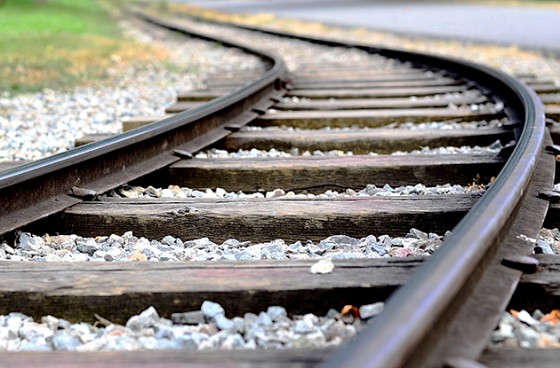 Just yesterday I remarked to my husband that my train, the Hudson line, has been amazingly stable and almost always on time. Especially when you consider that there have been major derailments of the Connecticut (May 17) and the Long Island (June 17) lines of the Metropolitan Transit Authority (MTA).
I should have known better. Just when you think you can take a breather, something is bound to happen, as it did this morning. Normally I would have been listening to the news and traffic report, but I was spending some time with my puppy before rushing to the ferry station. Once there I waited, but no ferry, and the few people who were there didn't seem to know why. Annoying.
I called my husband and asked him to drop me off at the train station across the Hudson (parking is impossible there). On the train platform, however, I quickly learned that there was a big problem—the derailment of 10 CSX garbage train cars on a narrow portion of track used by the Hudson line. There were no injuries, but that is a whole lot of cleanup, not to mention the two tracks that need to be replaced, according to the conductor I talked to. He estimated it would take at least the weekend to repair the damage.
I have to say that I was impressed with the MTA's contingency planning. The MTA gets a lot of flack, but it's worth mentioning that they did get it right this time. What I expected to be a nightmare of delays and standing around waiting—on one of the hottest days of the year—wasn't bad at all. The MTA train took us to Yonkers, just north of the derailment area, where we were quickly led to waiting busses. The busses transported the train's passengers to a large subway station where we were ushered through a special turnstile, and our train passes were honored. The subway ride took a while, since it was a local covering more than 200 blocks. But a fellow passenger gave me an idea of the subway route and at what stop I should get off. Happily, I had only a block to walk to work.
Research shows that the MTA has an enterprise risk management plan in place. I found a 93-page document online that outlines significant business processes for the MTA bus company, bridges and tunnels, individual train lines and much more. It also notes which business processes have been reviewed. Under the listing of Maintenance of Equipment for the Long Island Railroad, for example, items that have been reviewed include locomotive daily inspection and diesel locomotive periodic inspection, rolling stock inspections and equipment surveys.
From what I have read, however, some passengers last night weren't as lucky. They were told to wait for busses which didn't arrive. That was right after the derailment, however, and it takes some time to put a major plan into action.
So, lessons learned:
• Listen to the traffic announcements on the radio every morning
• Don't be too complacent when things go well
• Roll with the punches, occasionally things do work out
• Take time to play with the puppy, no matter what, even if you're a little late for work
Similar Posts: