There is a 75% chance of an El Niño event in 2014, according to an early warning report published in Proceedings of the National Academy of Sciences (PNAS). The researchers used a new method that uses network analysis to predict weather systems up to a year ahead, instead of the usual six-month maximum of other approaches. The model successfully predicted the absence of El Niño in 2012 and 2013.
El Niño events are characterized by a warmer Pacific Ocean, which results in a disruption to the ocean-atmosphere system. This can lead to warmer temperatures worldwide, droughts in Australia and Southeast Asia, and heavy rain and flooding in parts of the U.S. and South America. If such an event occurred toward the end of 2014, the increased temperatures and drought conditions could persist through 2015.
The researchers suggested that their work might help farmers and government agencies by giving them more time to prepare and to consider investing in flood- or drought-resistant crops.
"Farmers might find it worthwhile to invest in drought- or flood-resistant varieties of crops," Josef Ludescher and Armin Bunde told Businessweek. "A strong El Niño event in late 2014 can make 2015 a record year for global temperatures."
The current highest record global temperatures date back to 1998, during the last strong El Niño. Given the continued increases in baseline temperature around the world, an El Niño event this year could lead to the record-breaking heat.
Last week, the U.S. Climate Prediction Center issued a similar warning. While the forecasters expect neutral conditions through the spring, a change in temperatures may "portend warming in the coming months."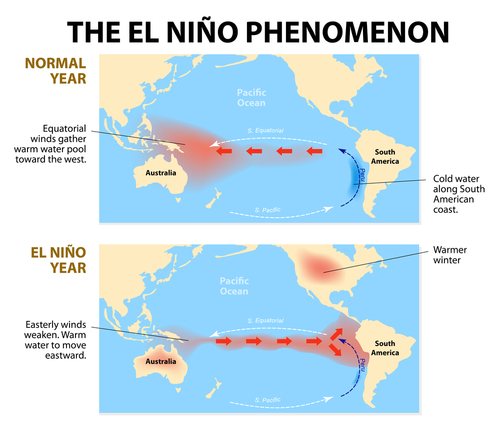 Similar Posts: