It's been a long time coming, and finally, Risk Management has a new, much-improved website.
On the new site, you will find links to the usual features and columns that run in the print edition each month. But you will also have access to online-only articles, an improved archive and a selection of stories divided up by topic — making it easier to find what you're looking for.
Here's just a shot of what you'll see on the homepage.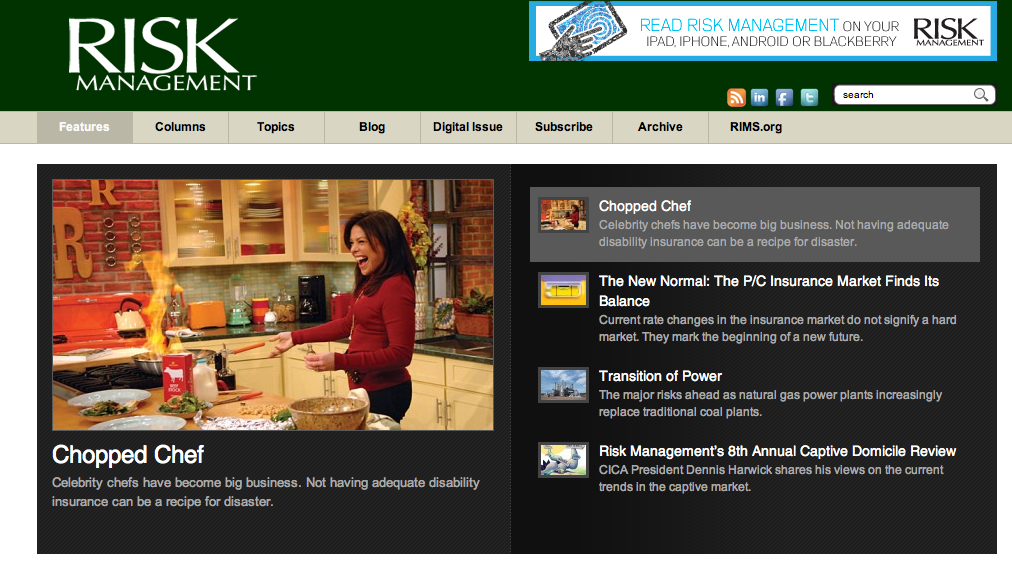 As always, our website is a work in progress, so we appreciate any feedback you may have.