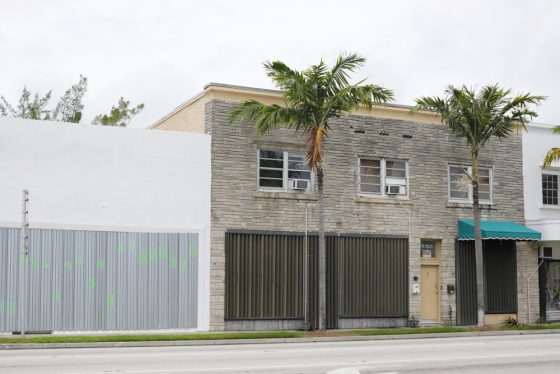 Many organizations in the southeastern United States recovering from Hurricane Matthew are still dealing with downed power lines, swollen rivers and blocked roads. As soon as they are able to, business owners should start assessing damage to their property and begin their insurance recovery process. They will need to assess not only physical damage to their property but also any income losses that may have occurred as a result of flooded and blocked roads and bridges, interrupted shipping and air transport, evacuations, and closures by civil authority.
They need to gather the information they'll need for their insurer, and also be familiar with their policy and policy language. "In the runup to a storm, we always hear insurance executives on the news assuring the public that they will take care of things—that policyholders can rest assured," Marshall Gilinsky, a shareholder in the insurance recovery group at Anderson Kill P.C., said in a statement. "But it's vital for businesses not to assume everything's going to be taken care of automatically. Storm-related claims can run into a snarl of unclear policy provisions, sublimits and exclusions, and occasionally obstreperous insurance company adjusters. A false sense of security leads easily to lost insurance proceeds."
Businesses impacted by the storm that have flood insurance, he said, "should look for coverage not only for physical damage to their premises due to any flooding, but also business interruption and contingent business interruption coverage." For best results, they should be sure they are up-to-date on how their insurer defines and invokes sublimits for "flood," "storm surge" and "named storms" and how their insurer deals with claims that include damages from both wind and flood, Gilinsky said.
According to Galinsky, the following coverages (and coverage limits) will apply in a storm's aftermath:
Business interruption or BI covers businesses for losses stemming from unavoidable interruptions in their daily operations.  BI coverage may be triggered by circumstances including a forced shut-down, a downturn in business due to damage to premises, or a substantial impairment in access to a business's plant or premises.

Businesses that are not themselves forced to close may be able to tap contingent business interruption coverage, triggered when policyholders do not themselves suffer physical damage but still lose revenue after a property loss sidelines a major supplier or customer base.  Contingent BI is a standard provision in many property insurance policies, though many small businesses are not aware of it.

Also in play will be coverage for evacuation by order of civil authority, triggered when authorities close off access to a damaged area – and ingress egress coverage, which insures lost profits due to difficulties in accessing the insured premises due to the storm. Again, damage to the insured's own property is not required to trigger coverage — though typically, the losses must result from property damage of a type covered by the insurance policy.
"Too many businesses do not think about insurance unless their premises are damaged—or if they do, they fail to calculate the full range of loss," Gilinsky said. "Small businesses in particular may not even be aware of their civil authority, ingress egress and business interruption coverage, let alone their contingent business interruption coverage."
He also noted that many commercial property insurance policies provide different sublimits for losses caused by "flood," "storm surge" and "named storms." How the policy defines these key terms can be critical in determining the amount recoverable for the policyholder's loss.
The Property Casualty Insurers Association of America offered the following tips to help businesses through their recovery process.
Business Recovery Information
In the aftermath of natural disasters, businesses should take immediate steps to minimize damage, speed up the claims process and accelerate business recovery. Assess the damage and report all damage to your insurance company agent as soon as possible.
Take pictures of your building and contents to document the damage.
Check for safety hazards, such as downed trees, branches, downed power wires and leaking gas.
Keep all receipts for anything purchased for that purpose so they can be submitted to your insurance company.
Be prepared to list the "replacement cost" of each item and its actual cash value. Replacement cost is what it would cost today to replace an item with another one just like it. Actual cash value is what the item is really worth after deducting for depreciation and wear.
Restore your utilities, phone service, gas lines and other important links as soon as possible.
Business interruption coverage is complex and will vary by insurers. It is important to read your policy and understand what is and is not covered.
As you seek contractors to make repairs, deal only with reliable, licensed professionals. Get written bids from the contractor, but don't sign any contracts or give a deposit until you have seen your insurance adjuster.
If you or your employees get involved in clean-up efforts, use safety items like proper eyewear, gloves, hardhats, dust masks and respirators.
Keep detailed records of business activity and extra expenses during the interruption period, and prepare records to show the income from the business both before and after the loss.