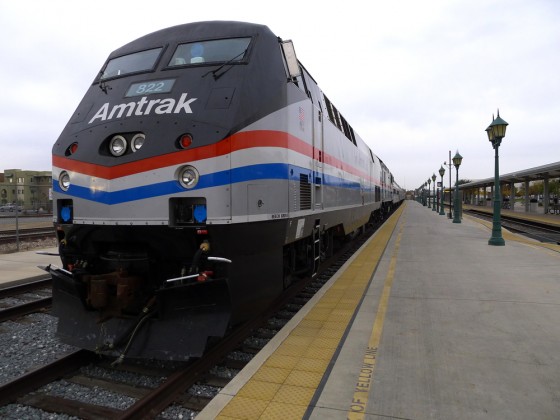 An Amtrak train that derailed on May 12, traveling more than 100 miles per hour on a known dangerous curve, has an unfortunate similarity to the Spuyten Dyvil crash in December 2013. In that incident, a Metro North train traveling at 82 miles per hour derailed on a treacherous curve, traveling at nearly three times the allowed speed.
Four passengers died in the Spuyten Dyvil derailment. Operator fatigue was deemed to be the cause for that accident. This most recent crash killed at least eight people and eight are listed in critical condition. In both cases, National Transportation Safety Board (NTSB) experts contend that a safety measure called "positive train control" (PTC) could have prevented the disasters.
Robert Sumwalt, a member of the NTSB, explained during a press conference on Wednesday that Amtrak already has a system in place called the Advanced Civil Speed Enforcement System (ACES), which is installed throughout most of the Northeast Corridor. "However, it is not installed where the accident occurred," Sumwalt said. "That type of a system, we call it a positive train control system, is designed to enforce the civil speed, to keep the train below its maximum speed. We have called for positive train control for many years, it's on our most wanted list. Congress has mandated that it be installed by the end of this year."
Sumwalt continued, "Based on what we know right now, we feel that, had such a system been installed in this section of track, this accident would not have occurred."
He said that a thorough walk-through of the accident site was conducted yesterday and that investigators will be looking into the track, the train control signal system and the operations of the train. "Our mission is to not only find out what happened, but why it happened to prevent it from happening again," he said.
The looming question is why this safety measure was not in place, even though PTC has been called for since a collision in Chatsworth, California killed 25 people. The Rail Safety Improvement Act of 2008 mandates that PTC for passenger and freight trains be operational by the end of 2015. But because of high costs and the complexity of the system, Congress has been considering an extension until 2020.
According to the NTSB website:
In the aftermath of the Chatsworth tragedy, Congress enacted the Rail Safety Improvement Act of 2008. The Act requires each Class 1 rail carrier and each provider of regularly-scheduled intercity or commuter rail passenger service to implement a PTC system by Dec. 31, 2015. Progress is being made toward this lifesaving goal. Metrolink became the first commuter rail system to implement PTC, when it began a revenue service demonstration on the BNSF Railway. This demonstration project is a step in the right direction, and Metrolink reports it will implement PTC fully throughout its entire system before the Congressionally-mandated deadline.

It has been more than 45 years since the NTSB first recommended the forerunner to PTC. In the meantime, more PTC-preventable collisions and derailments occur, more lives are lost, and more people sustain injuries that change their lives forever.

Yet there is still doubt when PTC systems will be implemented nationwide as required by law.

Each death, each injury, and each accident that PTC could have prevented, testifies to the vital importance of implementing PTC now.
{ 0 comments }