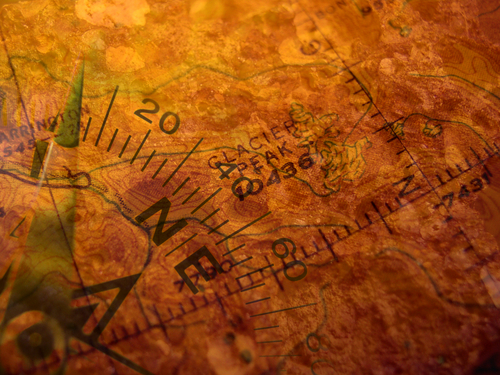 This week I attended the 21st Annual National Workers Compensation and Disability Management Conference & Expo in Las Vegas. Among many of the sessions offered was one addressing the regional conflicts in workers comp. I sat in on the session addressing workers comp issues in the Northeast. Along with the moderator, there were three individuals representing the TPA, the carrier and the employer.
Steve Gidwitz, COO, NCA Comp, Buffalo, New York (TPA)
John Leonard, president and CEO, Maine Employers' Mutual Insurance Company, Portland, Maine (carrier)
Richard Graham, corporate director, insurance and risk control, Crozer-Keystone Health System, Chester, Pennsylvania (employer)
Maureen McCarthy, senior vice president, Liberty Mutual, Boston, Massachusetts (moderator)
McCarthy began by addressing the economy and how it's affecting workers comp in the Northeast and, more specifically, how it has impacted getting people back to work.
"In the health care system since 2007 we've had several layoffs," said Graham. "The focus on impatient to outpatient care is the next big thing. We've actually had to shrink the workforce inside the hospitals."
"In New York, before comp reform in 2007, the average weekly indemnity claim was $400, now it's $702," said Gidwitz. "Light duty or return to work programs are more important than ever."
"The Northeast is the old rust belt — old union labor," added Graham. "The economy has changed in terms of what drives it — meaning less manufacturing. We're going through a transformative process in which we're trying to interrupt the whole culture of the organization. Getting back to owning one's job is important."
McCarthy then questioned the panel about the consequences of recession in terms of fewer jobs and, maybe more importantly, an aging workforce in those positions that have weathered the storm. She referenced a study by Reuters, which states that during the peak of the recession, job loss in the private sector was 5-7% and 3-10% in the public sector. Another statistic stated that in 2000, 34% of workforce were 45 or older. Today that same statistic is 42%. The workforce is older than it was 10 years ago and continuing to get older. How has that changed workers comp, she asked.
"It has caused a shift in thinking at [the National Council on Compensation Insurance] in regards to younger workers getting injured more frequently than older workers," said Leonard. "We see that it's not related so much to age, but time on the job at that position. There is a dynamic shift underway that's taking away the concept of age and focusing on time at work. New hires are more likely to be injured. Also, the nature and severity of injuries are increasing because as the workforce ages, the time it take to heal increases."
McCarthy noted that a more mature workforce isn't necessarily a bad workforce. "They tend to be more trained and well-versed," she said. "However, when they are injured, it will take longer for them to return to work."
Gidwitz and Graham said the focus should be on training. "When you get new employees, regardless of age, you must spend the time to train them properly," Gidwitz said. "If they're not trained properly, they develop bad habits and keep those bad habits."
Graham took a tougher stance. "Do the employee a favor — sometimes you do them a favor by walking them out the door in the first 90 days," he said. "On day 91, you're stuck with them [if they are not following the training properly]."
In terms of obesity, Graham said it's a national problem, not just an issue within the workers comp sector.
"We've got some transformative issues to go through as a country," he said. "If your knee injury is because you've been morbidly obese your entire life, then is comp supposed to pick up half?"
"By 2020 or 2030, the percentage of people overweight or obese will be 80-85%," noted Leonard. "As you look down the road, you have an older worker with physical problems due to lifestyle and you have the development of a crisis."
Graham followed with his view on the obesity epidemic and its impact on workers comp. "The number of knee replacements that I'm paying for boggles my mind," he said. "This person has been morbidly obese for 20 years and you're telling me the knee replacement is work-related? There's a storm coming — look at our workforce, look at the age, the health. We actually had a medic who had a heart attack while performing CPR."