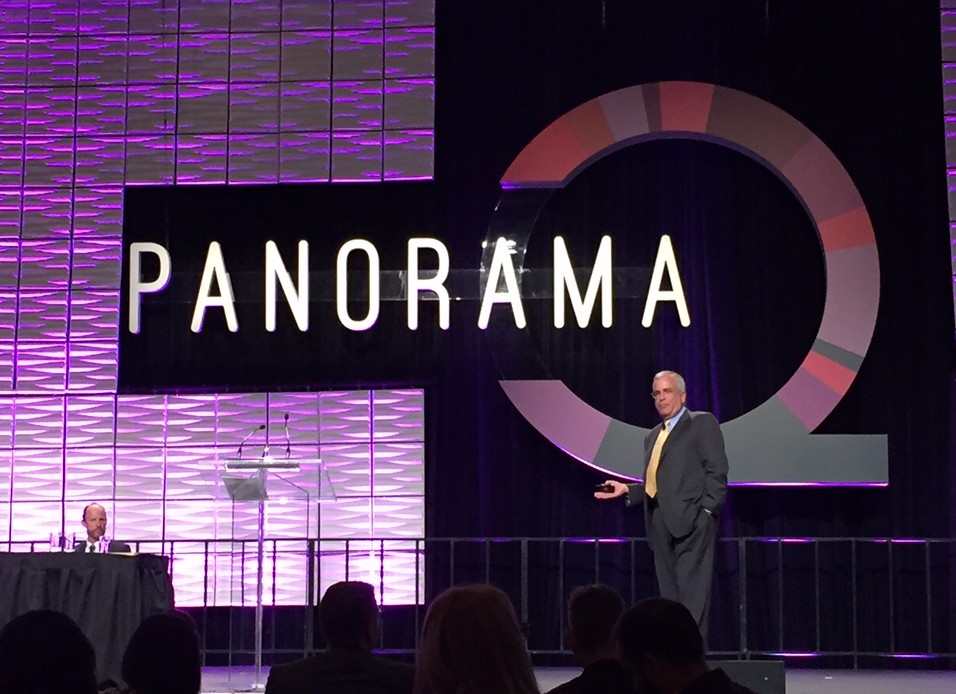 QUEBEC CITY, CANADA—Salutations de la ville de Québec! At the first day of this year's RIMS Canada Conference, climate change quickly emerged as one of the key challenges facing risk managers—and an area with tremendous potential for risk professionals to effect change.
Government clearly has a role to play, but the slower pace and greater number of obstacles they face lessen some of the possible impact. According to Tim East, director of risk management at the Walt Disney Company, that is where businesses come in. Every one of the Dow 30 companies has created environmental and sustainability initiatives, but only 12% of companies have a C-suite or other top-level executive charged with leading action on this front. The clear trend of embracing corporate responsibility stems from a moral obligation businesses all have, and corporations must take initiative in changing how people think, East said.
Addressing sustainability and other climate change concerns cannot be done in a silo, and efforts must focus on building resilience in all of the assets a business has: facilities, systems and people. Risk managers should be taking a leadership role, using their perspective of corporate objectives and performance to help identify and execute the most impactful change.
Risk professionals can particularly help drive this objective to boost awareness within the organization and in the broader community, while also ensuring the business itself is performing in line with sustainability goals. "Risk managers can help become part of the solution by helping to close the gap between the desires and intentions of our organizations and the performance and impact they have," East said. "This is part of our moral obligation to reduce our impact on the environment."
Why should companies act? "Not just because it's good business—although it is, and not just because it's profitable—although I think it is, but because it's the right thing to do in the world and for the communities they serve," East said.
To maximize the impact of these initiatives, East urges risk managers to set and pursue to reduction targets, otherwise they stand little chance of truly achieving change. Then, he advises they commit to a process of assessing, identifying opportunities, and measuring impact annually.
On the organizational level, changing mindsets extends beyond having employees recycle or monitoring water use. Business continuity planning is a critical task at Disney, East said, and they were always good at crisis management, addressing urgent problems over the course of a couple of days. Now, however, they are devoting more focus to planning for longer events. To that end, the company is working to delink events from their consequences—rather than focusing on discrete emergency situations, it is focusing on how the business will be impacted by the conditions that could stem from any of these specific scenarios, he explained.
Getting started and shifting to a long-term focus seem daunting, and the slow rate of observable change often means adaptation and mitigation are not top of mind for businesses, said Lou Gritzo, vice president of research at FM Global. But risk professionals cannot wait for the next disaster or policy change to prompt a more serious evaluation of exposure and strategy.
Getting started on—or further investing in—mitigation efforts may be best focused on one of the main changes we are already seeing: flooding. Existing data shows a clear increase in flooding, and due to sea level risk and increased rainfall and intensity of rainfall, there will only be more, Gritzo said. To manage this growing risk, he recommends risk managers take four key steps:
Know your flood exposure
Be above the water level, and ensure any new construction is as far above it as possible
Have and exercise a plan for flood emergencies
Keep water out – in the wake of Hurricane Sandy, a number of physical protection measures have been certified and made commercial available to guard against up to a meter of water
Similar Posts: