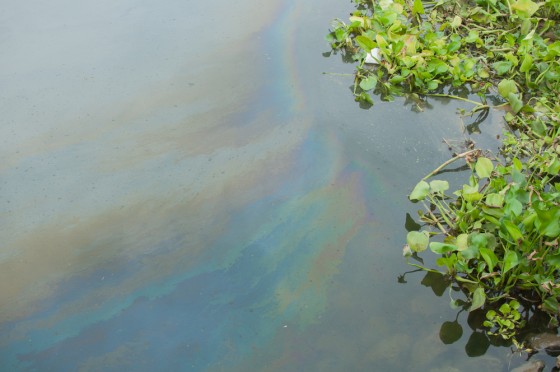 Robert Reynolds, a former environmental consultant at a chemical distributor was sentenced to three years' probation and fined $10,000 for a 2014 chemical spill in West Virginia that polluted the drinking water supply of 300,000 people. Reynolds was the first of six former Freedom Industries officials to be sentenced, the Associated Press reported.
The incident began on Jan. 9, 2014 when authorities discovered that 7,500 gallons of chemicals—mostly 4-methylcyclohexane methanol (MCHM) and PPH (polyglycol ethers), both used to clean coal—had leaked from an aging storage tank owned by Freedom Industries into the nearby Elk River.
Questions arose concerning the tank's close proximity to a water treatment plant and, after the West Virginia American Water Company reported that its water supply had become contaminated, Gov. Earl Ray Tomblin issued a State of Emergency for Boone, Cabell, Clay, Jackson, Kanawha, Lincoln, Logan, Putnam and Roane counties. "West Virginians in the affected service areas are urged NOT to use tap water for drinking, cooking, washing or bathing," Tomblin said in a statement.
Rafael Moure-Eraso, chairman of the United States Chemical Safety Board, warned in a Jan. 28, 2014 New York Times op-ed: "The United States is facing an industrial chemical safety crisis. It is clear to me, as chairman of the independent federal agency charged with investigating industrial chemical accidents, that urgent steps are required to significantly improve the safety of the nation's chemical industry."
About 13,000 facilities nationwide store or process chemicals in amounts hazardous enough to endanger the public, according to the Environmental Protection Agency. This estimate, however, understates the scope of the problem. "The West Virginia facility implicated in the recent spill…would not fall under criteria used by the agency to come up with its estimate," Moure-Eraso said.