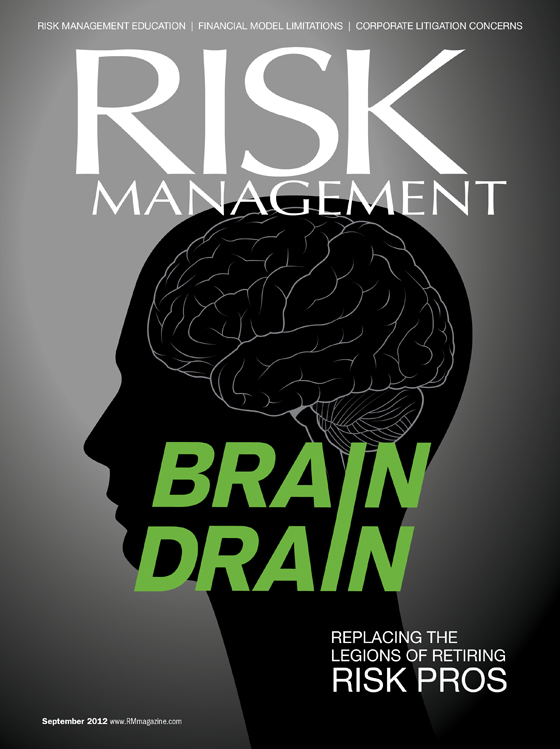 The September issue of Risk Management is now online here.
Included are the following features:
This issue's columns cover:
If you enjoy what you seen online, you can subscribe to the print edition to enjoy even more content.
Please let us know what you think in the comments below. And stay tuned to the blog for even more coverage in the future. Lastly, you can follow the magazine on Twitter, "like" us on Facebook and join our LinkedIn group.