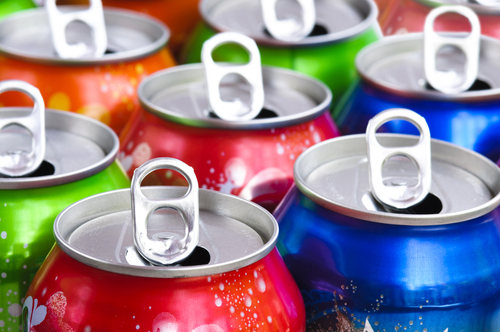 This week, Pepsi unveiled a new offering: Pepsi True, a mid-calorie, lower-sugar soda that uses a mixture of sugar and stevia, a plant-based sweetener. By offsetting some of the sugar with stevia, the company has reduced the sugar content by 30% and the calories by 40%. Each 7.5 oz. can—a smaller serving than the traditional 12 oz.—contains 60 calories and will be priced on par with regular Pepsi. Available on Amazon.com later this month, the reduced-calorie soda joins the market with Coca-Cola Life, which also mixes sugar and stevia to lower the calories and sugar content while moving away from both high fructose corn syrup and artificial sweeteners. Coke rolled out their lower calorie drink in international markets last year, before launching in the U.S. at the end of August.
The new options are not the only changes consumers will see bubbling up at vending machines. Soda industry giants Coca-Colo Co., PepsiCo Inc., and Dr. Pepper Snapple Group Inc. have all signed onto a voluntary agreement to cut beverage calories in the American diet by 20% by 2025 by promoting bottled water, low-calorie drinks, and smaller portions. The measure was bartered by the American Beverage Association and the Alliance for a Healthier Generation, a children's health group founded by the American Heart Association and the Clinton Foundation. The companies agreed to market and distribute drinks in a way that steers consumers to smaller portions and zero- or low-calorie drinks, the Wall Street Journal reported. Further, they have committed to provide calorie counts on more than 3 million vending machines, self-serve fountains, and retail coolers. In a statement, former President Bill Clinton heralded the commitment as a possible "critical step in our ongoing fight against obesity."
The companies made a similar pact to stop selling soda in U.S. schools, which helped curb calories consumed from beverages at schools by 90% between 2004 and 2010, according to the American Journal of Public Health. Americans consume about 20 teaspoons of sugar a day—twice the amount considered healthy—and the government estimates that about a third of that sugar comes from soda, energy drinks, and sports drinks.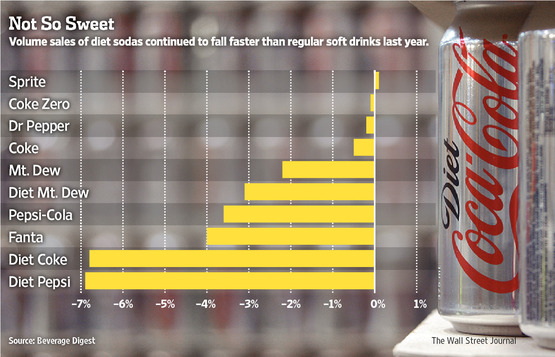 Much like CVS Caremark's move to ban cigarette sales in stores, Big Soda has a lot to gain by helping customers make healthier choices. While the move may pose some implicit acknowledgement of the soda industry's role in the American obesity epidemic, it also serves a role in boosting the bottom line. A public commitment to healthier options is a major reputation boost for an industry under attack from nutritionists, government initiatives, and scientists examining the impact of ingredients in both regular and diet offerings. And amidst that momentum, there is a perfect opportunity to introduce more offerings for customers to purchase, which could not come at a better time. Big Soda's business has not only gone flat, it's been evaporating away for about 10 years. In fact, according to Beverage Digest, the decline in volume more than doubled last year to a 3% drop across the industry as consumers grow increasingly concerned about the health effects of sugary drinks. Further, the trade publication reported that retail sales dropped 1% to $76.3 billion—the first monetary drop in at least 15 years, meaning companies were unable to offset volume declines by raising prices.
The losses are not limited to sugary sodas, however. Diet sodas, which make up a third of soda sales in the U.S., have fallen in sales three years in a row. They no longer present a safeguard against attacks—and cutbacks—on full-calorie beverages. Clearly, consumers want other options, and research about the potential perils of both sugar and artificial sweeteners has customers uncertain, and increasingly unwilling to purchase.
Similar Posts: