All major sporting events pose some sort of risk — whether it's unruly fans, unsafe venues, lack of security or all of the above. But there are a few sporting events that pose more risk than others — namely the Olympics, the World Cup and, of course, the Super Bowl. I was fortunate enough to get some feedback on Super Bowl risk from Chris Rogers, director of risk control for National Entertainment Group, a part of Aon Risk Services and Lori Shaw, managing director of sports/leisure for Aon Entertainment Group.
RMM: Of all the potential risks facing an event as large as the Super Bowl, what do you feel is the number one threat on February 7?
Chris Rogers: Without a doubt, the biggest risk by far is the "lone wolf" with explosives knowledge. It is the very quiet ones, without support from any organization at the time that presents the greatest challenge, simply because there is so little possibility for detection prior to their arrival on the scene. Plus, if they have the ability to put together an IED, this combination could be very catastrophic.
RMM: Do you feel there is more potential for risk before, during or after the game?
Rogers: The highest risk would be during the game, primarily due to the fact that this is when there are the most people present and there is so much going on all over the stadium. The close second would be just prior to the start of the game when there are large crowds lining up waiting to get inside.
RMM: How are corporate sponsors and marketers managing the financial risks related to prizes and promotions?
Lori Shaw: Many corporations look to events such as the Super Bowl as a way to create impressions with consumers. Besides basic TV advertising, many look to specialized promotions and prize offerings to attract interest and support their marketing goals. This may mean offering product couponing and redemption offers to drive consumers to their brands, arranging prize trips for consumers, and oftentimes, offering the potential to win large cash prizes such as what Doritos is doing with its Doritos "Crash the Super Bowl" promotion. Oftentimes, corporations will look to the Contingency Insurance market to provide unique and customized insurance products to protect their balance sheets from the volatility that these promotions can bring. Products such as overredemtion insurance, sponsorship liability, marketer's liability, special event and travel accident coverage and prize indemnity policies can be crafted to appropriately transfer this type of potential risk.
RMM: How does the Super Bowl manage challenges such as professional liability? What types of insurance can the Super Bowl event managers and organizers obtain to protect themselves from the many potential risks that can occur during such a large event?
Shaw: Planning for large events, such as the Super Bowl, start way before the "kick off" of the game. Local organizing committees have been working months, sometimes years, ahead of a large event to make all the necessary arrangements. Insurance coverages that are contemplated may include: general liability, auto liability, property, directors and officers, terrorism, event cancellation (which can include weather related perils, communicable disease and threats of terrorism), media liability, broadcast and professional liability for things like police, EMTs, physicians, etc.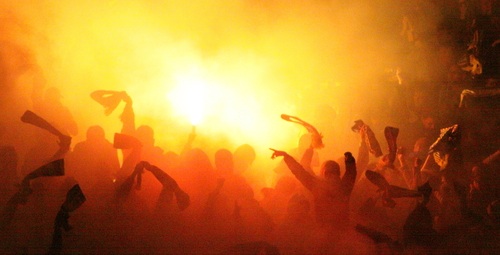 Similar Posts: