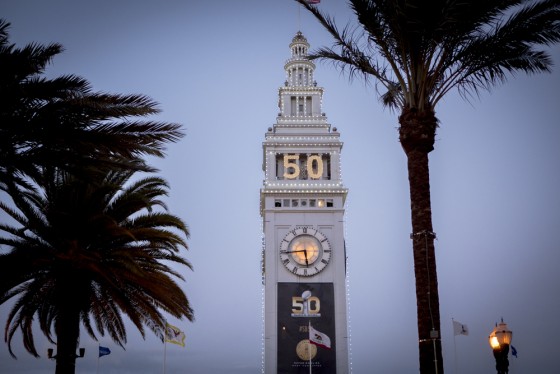 Photo: Vincenzo Mancuso / Shutterstock.com
Major events like Sunday's championship Super Bowl game and business functions go hand-in-hand. With the Big Game just around the corner, the San Francisco Bay Area has seen an uptick in events throughout the week, often consisting of lavish private parties and public gatherings. Companies in the area, as well as those from out of town, are taking this opportunity to conduct business and send their employees and clients to experience all the Golden Gate City has to offer.
Attending the Big Game, or any major event, cannot be all play and no work, especially for those – such as risk professional and business leaders – concerned about the legal, reputational, financial, and people-related risks surrounding such a high-profile and highly-populated event. Any company with employees or clients planning to attend the game and/or related festivities should keep a few things in mind to best protect them and their business in the event of a crisis. Before kickoff, here are a few tips to guide risk managers and business leaders when considering the potential risks surrounding major events like this Sunday's game.
Mother Nature Poses Risks
Despite being known for its warm, dry summers and mild, wet winters, San Francisco is also known for being highly vulnerable to natural disasters such as earthquakes, tsunamis and wildfires. Organizations should expect the unexpected and create a crisis response plan for travelers prior to game day and most importantly, communicate these plans to their travelers and internal crisis teams. A clearly communicated plan can drastically reduce the potential for delays and confusion should a disaster strike.
Familiarize the Unfamiliar
Travelers heading to any major event need to become familiar with travel distances and transit options, since getting from point A to Point B will inevitably take longer than usual during a crisis. Knowing which roads and highways are open and which are closed and having several "out routes" from hotel and venue locations is one proactive way to prepare for an emergency.
Establish a Medical Strategy
With companies and attendees paying as much as thousands of dollars per ticket, it's safe to say the last place anybody wants to be is in the emergency room. In the event something does happen, however, it's important for travelers to understand the healthcare landscape in the Bay Area so they know where to go for medical care. Providing your employees with a thorough list of nearby hospitals, urgent care clinics and even a map of where the first aid locations are within the stadium ensures they have the tools to seek the care and assistance they need in the event of an emergency.
After Hours Preparation
Remember that disaster typically strikes when it's least expected. As such, a sound crisis management strategy should include an element of what to do in the event of an after-hours emergency. It's also imperative to perform a crisis management exercise before any emergencies surface, ensuring that all parties involved know their roles and responsibilities. Executives should keep a clear flow of communication to and from employees and those attending an event. During an emergency, details change by the minute and old facts are of no use. One way to keep attendees informed is arming them with a wide variety of tools, apps and websites (such as the event's main website) to keep themselves updated on many of the variables described above.
These tips are just a few ways companies can fulfill their Duty of Care responsibilities while employees and clients enjoy the sights and sounds of any major event's host-city. Providing employees, clients and other constituencies with a comprehensive list of information and emergency plans will allow your proactive measures to fall into place seamlessly should an emergency situation occur at a major event.