Because of the high value of medical records and healthcare databases to criminals, they pose ever more attractive targets. In fact, a number of reports have shown that cyberattacks are costing the healthcare industry billions of dollars annually, with a median loss of $150,000 per incident. Cybersecurity risks in healthcare have also drawn attention to the vulnerability of hospitals, clinics and other healthcare providers.
The infographic below, which is part of a series by Advisen and Hiscox, looks at:
The frequency of Health Insurance Portability and Accountability Act (HIPAA) violations over the past five years
The median loss in healthcare cyberattacks
The percentage increase of protected health information (PHI) losses between 2006 and 2011 for printed records, servers, laptops, desktop, website, portable data storage devices, and other sources.
It also examines which revenue groups suffered more PHI losses and the size of breaches that occurred more frequently.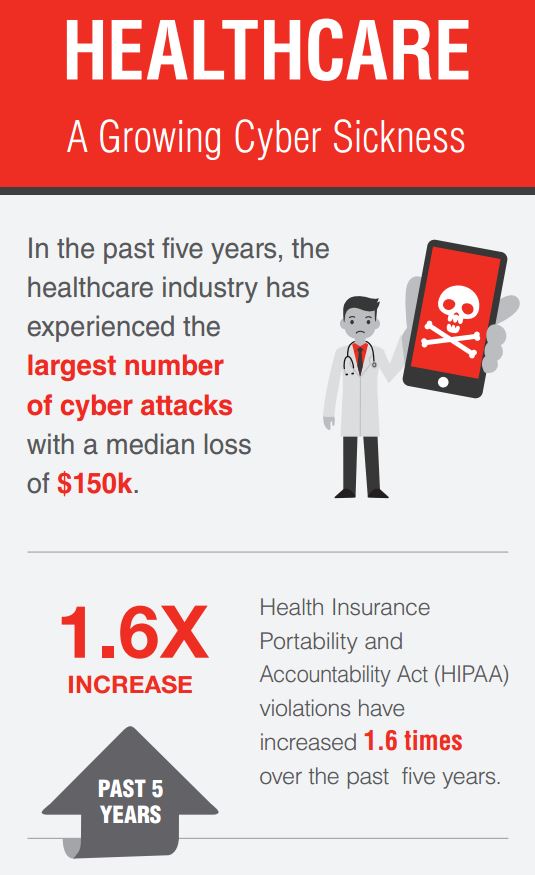 The majority of losses involve printed records, which have increased to 45% since 2011 compared to 3% by email.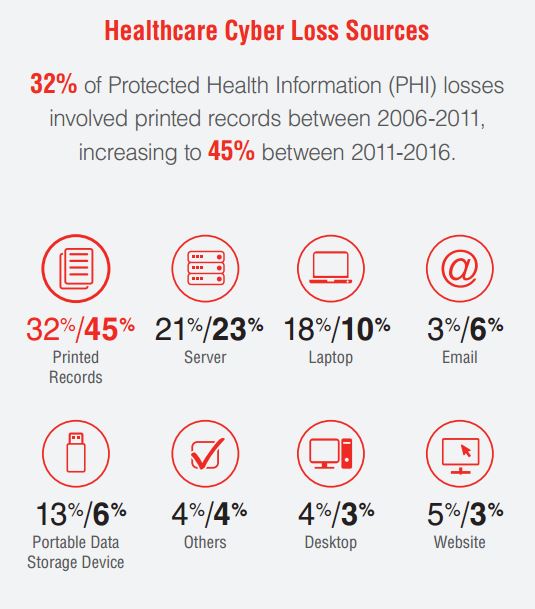 While some may think that the majority of breaches are large, in the past five years, almost 50% of breaches have been small, with fewer than 100 records lost.