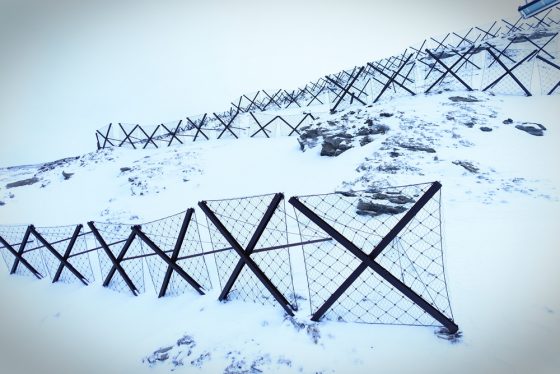 As the search for survivors at an Italian hotel buried during an avalanche continues, an investigation has been launched into a distress call and emails for help by the hotel's owner. Triggered by a series of earthquakes, the avalanche claimed the lives of at least 14 people, with 15 still missing, according to reports. A staff of eight and 20 guests were reported to have been at the hotel at the time.
Bruno Di Tommaso, owner of hotel Rigopiano, a popular ski resort, reportedly sent an email asking for help from authorities in the nearby town of Pescara. "The phones are out of service. Customers are terrified by the earthquakes and have decided to stay outdoors. We tried to do everything possible to calm them but, unable to leave because of blocked roads, they are willing to spend the night in the car," his email read. "With our shovels we were able to clean the driveway, from the gate to the SS42 (state road). Aware of the general difficulties, we ask you to intervene."
The UK's Telegraph reported that prosecutors in Pescara have opened an investigation into the situation, questioning why there was no attempt to evacuate the hotel. Investigators looking into possible manslaughter charges are examining Di Tommaso's email.
According to the Telegraph:
Authorities had reportedly promised to send a snow plow to clear the road to the hotel on Wednesday afternoon, but its arrival was constantly postponed and in the end it did not turn up at all, amid reports that some snow plow in the region were out of service while others had been dispatched to other emergencies.

There have already been claims that when the alarm was first raised, by a man who survived the avalanche by luck because he was collecting medicine from his car, his pleas for help were initially rebuffed by emergency services.
The quakes struck near Amatrice, one of the towns destroyed in August by an earthquake that left almost 300 people dead and thousands homeless.