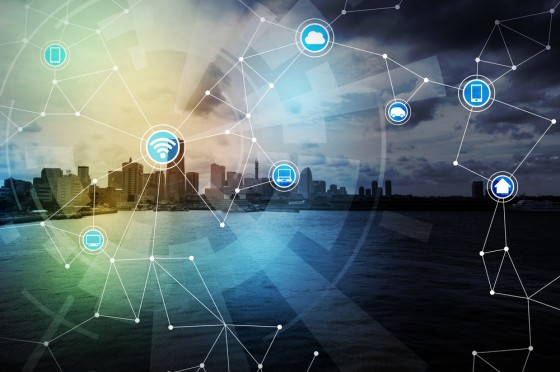 An increasingly digital world is resulting in companies across all industries reassessing how they approach risk management. Thanks to the connectedness of devices brought about by the Internet of Things (IoT), executives have much more information at their disposal for assessing risk than before.
IoT is a network of devices that collect and exchange data—think back to the classic example of your fridge ordering fresh milk before it runs out. This is quickly becoming a fact for businesses that rely more and more on being connected to remote devices for competitive advantage.
For risk managers, IoT boils down to introducing a layer of technology on top of the business. Operations do not have to be reinvented. This provides organizations that are reliant on managing risks with an indispensable tool.
Increased, relevant real-time data
In the insurance industry, this promises much more than just monitoring the location of a vehicle, the temperature of its load, and the performance of a driver. By equipping a company with more sensors and devices linked to the internet, organizations are able to gather significantly more real-time data to drive business value. This also has a big impact on managing risks.
For example, when a contractor's portable toilets get dropped off, there is often no physical address to use. This creates complications when another driver or team has to locate the units a few days later for cleaning and maintenance. Using internet-linked sensors, however, the provider can easily find the toilets and quickly improve operational efficiencies. Another example is using IoT to assist in tagging assets with Radio Frequency Identification (RFID) tags. This assists with monitoring everything from the service intervals on equipment like cranes to ensuring that generators have the correct fuel levels.
The growth of IoT is also seeing a massive uptake in interest from startups to look at exploiting demand with innovative solutions. Wearable devices for e-health monitoring, for example, presents an opportunity for consumers to take more control towards preventative care and gives healthcare professionals richer, real-time insight on patient behavior during treatments.
IoT gives decision-makers the ability to spot trends, adapt to changing market conditions and improve their strategies. What's more, an IoT-led approach can be applied to any business—whether a retailer, medical practice, startup, or even a construction company.
Managing IoT risks
Despite the advantages, companies need to be mindful of how to protect against IoT risks, such as gaining access to information being fed from devices back to the head office. Security, as with any new piece of technology, has to be an integral part of utilizing IoT in the company. Scanning for vulnerabilities now extends beyond the network and devices such as smartphones, tablets, and laptops. IT departments need to ensure the security of machine-to-machine units, RFID tags, and so on. Fortunately, none of this is insurmountable. Taking due diligence and evaluating the cyber security strategy on an on-going basis should be a matter of course in a digital world. Again, IoT is providing the impetus to do so.
Relying on IoT as an enabling technology means risk managers are committing to the digital age. The payoff is that technology can give organizations greater flexibility in their approaches to efficiency, cost reduction and risk mitigation than in previous years.