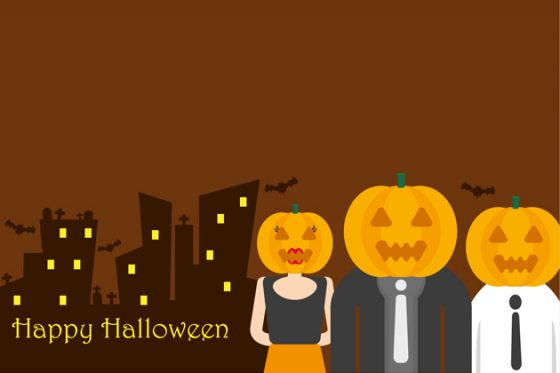 This year, Halloween is expected to be celebrated by a frightening number of Americans – 179 million. According to the National Retail Federation, 48% of adults plan to celebrate in-costume. These 18-year-olds-and-older are not just chaperoning young trick-or-treaters, many are also employees with their own collective sweet tooth. If you plan to indulge these kids-at-heart with a voluntary workplace celebration, here are some tips to consider:
Dress Code Updates
Your company's dress code policy will obviously need some flexibility for the day, but one can still be enforced in an effort to limit costumes or themes that are too polarizing, provocative or offensive. It's good practice to inform employees that certain dress code policies will be enforced.
"Provide examples of inappropriate costumes, such as costumes that are too revealing or are ethnic-, religious- or race-based costumes," Obermayer Rebmann Maxwell & Hippel LLP, an employment and discrimination law firm, said on its blog. "Request that employees avoid political costumes that could be offensive. If an employee shows up in an offensive costume, send the employee home to change into appropriate clothes."
Safety Hazards
Even when preparing your company's party, safety should come first. Be sure that anyone involved in decorating and preparations uses proper equipment. It may seem basic, but related workplace accidents can lead to lawsuits and fines. For example, a preschool teacher broke her arm in 2010 while standing on a child's seat to hang some decorations, and the school incurred a $5,000 penalty for violating OSHA's safety terms. Decorations should not put any worker in harm's way or prohibit their ability to do their job.
Fire risks increase during Halloween parties, often due to the combination of candles and the flammability of the decorations and costumes. PropertyCasualty360.com encourages holiday staples like jack-o-lanterns, but suggests using flameless LED candles that are bright enough to illuminate your carving but don't pose the risks of a real flame. Due to their flammability, the site also dissuades the use of:
Dried flowers or floral arrangements.
Corn husks or dried corn stalks.
Crepe paper garland or other paper decorations.
Homemade paper-towel ghosts.
Driveway lanterns with real candles.
Food and Drink
It's not just employees' sensibilities that are delicate. According to the Center for Disease Control and Prevention (CDC), 50 million Americans suffer from an allergy each year. Be sure to have employees report any food allergies to the party planner in advance to ensure no one suffers a physical reaction.
If your business has a liquor license and continues serving a visibly intoxicated person, you may be liable for any accidents they cause. In many states, expanding employer liability is a gray area. Some state laws dictate that an employee's conduct – even after he or she has left a company-hosted party – can still be traced back to the employer. That means that if, for example, an employee is caught driving while intoxicated and/or causes an accident afterward, an injured party can file a lawsuit against the company. When examining such a scenario based on a 2013 court case, Law360 noted:
Since liability is no longer confined to activities conducted on company property, employers may feel the need to police employees before they leave the premises.
Overall Appropriateness
If you're still up in the air about hosting a party, then that in itself might be an indication to pass on it in the classic sense. The Society for Human Resource Management suggests reflecting on prior Halloween activities and the feedback received from employees or customers:
If most workers did not participate, this practice might not fit with the company culture. Consider alternative ways to celebrate, such as a company potluck or luncheon.
By following these tips, your company can reduce safety hazards and the risks of harassment, lawsuits and outbreaks. October is also Fair Trade Month. Check out Ben & Jerry's sweet ways to have a "Fair Trade Halloween."