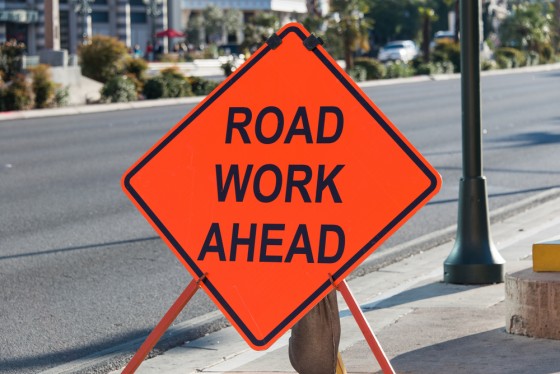 While short-term patches have been used to shore up our nation's infrastructure for years, leaving large, long-term projects such as bridge repairs to languish, those issues may be remedied by a bill passed by Congress on Tuesday. The measure approves a long-awaited five-year measure of more than $300 billion to fund highways and mass transit. Known as TEA-21, the bill is expected to win final passage by the House and Senate.
"Right now, 11% of our bridges across the country are rated structurally deficient and another 13% are considered functionally obsolete," Andrew W. Herrmann, 2012 president of ASCE and principal with Hardesty & Hanover LLP, an infrastructure engineering firm, told Risk Management in February 2014. "This means they were designed to an older standard, so they may not have the same lane widths or turning radius or may have been designed to carry lesser loads."
Deterioration of the nation's infrastructure jeopardizes public safety, threatens quality of life, and drains the U.S. economy. "If they have to start closing down, restricting or putting mileage postings on bridges, the economy will be affected," said Herrmann, who served on the advisory council for the 2003, 2005 and 2013 report cards and chaired the council for the 2009 edition. "Bridges are the most pressing need in the infrastructure overall. You can have all the roads and highways you want, but if you don't have the bridges to cross the rivers and intersections, it slows everything down."
In California alone, 58% of roadways require rehabilitation or pavement maintenance, 20% need major maintenance or preventative work and 6% need to be replaced. Traffic volume is also growing 10 times faster than lane miles, the California Transportation Commission reported.
According to the Wall Street Journal, highlights of the bill include:
Extending the Highway Trust Fund through Sept. 30, 2020, and allowing for total transportation spending of as much as $305 billion.
Renewing the Export-Import Bank through September 2019.
Separating the budget for Amtrak's Northeast Corridor services from the rest of the passenger rail network. This would allow the carrier to invest more in the heavily-traveled lines between Boston and Washington.
Preserving a program that allots a share of mass-transit funding for seven high-density Northeast states, including New York and New Jersey. The House had earlier voted to eliminate the set-aside and use the money to fund bus programs whose funding had been slashed in 2012.
Providing a total $10.8 billion for freight projects, including establishing a $4.5 billion grant program designed to award money to large-scale freight projects.
Providing the largest share of funds to the federal highway-aid program, with authorization to spend $207.4 billion over five years.
Providing the next largest share of funding to mass transit projects, at $48.7 billion over five years, an increase over levels approved by the House.