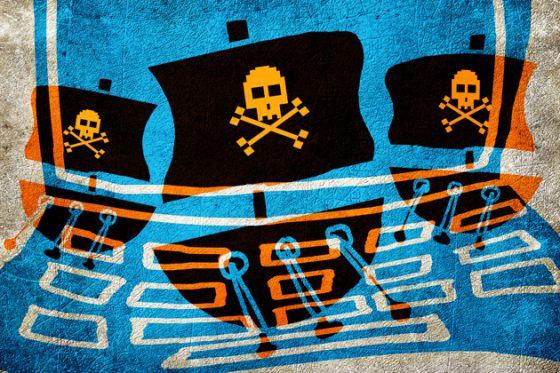 Cyberthreats have become seaborne in recent years, and preventative measures are on the radars of governments and the shipping industry.
GPS and other electronic systems have proven to help ensure safe and accurate navigation, but they have also put digital bullseyes on ship decks. These technology upgrades have unwittingly exposed ships to cyberrisk because their signals are weak enough for remote perpetrators to jam.
When ships and crew members rely solely on GPS systems, they can be at the mercy of a cyberhacker seeking to provide wrong positions (or "spoof"), endanger the crew and their cargo, or hold the crew, cargo or sensitive information for ransom.
These risks are exacerbated by the fact that ships typically do not have automatic backup systems, and younger crew members are increasingly reliant upon the newer electronic navigation tools.
Allianz's Safety and Shipping Review 2017 highlighted the growing threat of cybercrime in the sector, and noted the increasing level of activity in the last five years. For example, World Fuel Services fell victim to an online bunkering scam in 2014 when it agreed to participate in a tender for a large amount of fuel from what it believed to be the United States Defense Logistics Agency. Cybercriminals collected $18 million from that successful impersonation. In 2016, hundreds of South Korean vessels had to return to their ports after North Korea allegedly jammed their GPS signals.
The report noted that most maritime cyberattacks have been aimed at breaching corporate security, rather than taking control of vessels, but warned that such attacks could occur.
Captain Rahul Khanna, head of marine risk consulting at Allianz Global Corporate & Specialty, noted in the report that more, larger-scale attacks are imminent if the risks are not appropriately addressed. "We can't put IT security on the backburner," Khanna said. "Just imagine if hackers were able to take control of a large container ship on a strategically-important route. They could block transits for a long period of time, causing significant economic damage."
The report also stressed that "crew education and identifying measures to back up and restore systems should be implemented" to reduce cyberrisk.
Looking Back For a Signal Forward
Some companies and governments have heeded the warnings and are identifying these indicators of attack. Preventative measures may lie in a maritime tool that had taken a backseat to the prevalence of GPS—a backup radio technology called Enhanced Long-Range Navigation (eLoran), which was developed in the United States in the mid-1990s. It has continental reach, emits strong signals via a low-frequency and relies on land-based transmitters that reveal a limited number of fixed positions. These once-limiting traits could be the automatic backup systems ships need in the event of jamming or spoofing.
On July 20, 2017, when the Department of Homeland Security Authorization Act (H.R. 2825) passed the floor of the U.S. House of Representatives, eLoran's importance was stressed. The act includes a section titled "Backup Global Positioning System," which features provisions for the U.S. Secretary of Transportation to initiate an eLoran system. H.R. 2825 proposes that eLoran be made available as a "reliable…positioning, navigation and timing system," with the purpose of providing "a complement to, and backup for the Global Positioning System to ensure availability of uncorrupted and nondegraded positioning, navigation and timing signals for military and civilian users."
Reuters this week reported that South Korea's Ministry of Oceans and Fisheries is looking to establish the technology in a test form by 2019.
Time will tell if eLoran is the most practical and cost-efficient method to mitigate cyberthreats at sea. It seems if companies want to mitigate maritime cyberrisk now, the first steps would be to look to the technology of the past and turn on the radio.