With increased regulatory oversight around the globe, companies' external and internal gift-giving are under scrutiny. With the holiday season upon us, it is up to organizations, no matter what the size, to clearly state policies and leave no question about what is and what is not allowed. Establishing monetary limits for gifts given and received is also a good idea.
According to a report by Thomson Reuters:
While bribery and corruption charges are widespread, it's important to note that bribery is not synonymous with gift-giving. When it comes to gift-giving, businesses cannot offer, promise or give anything of value, directly or indirectly, to a foreign official for the purpose of obtaining or retaining business. Corporate gifts need to be carefully evaluated to ensure they do not appear to violate these prohibitions.

Internal gifting policies vary from company to company, and while there is no one-size-fits-all approach, it is extremely important that organizations have policies in place and that employees are aware of what those policies are. No matter how well-intentioned a gift, the potential exists that it falls outside of the appropriate boundaries.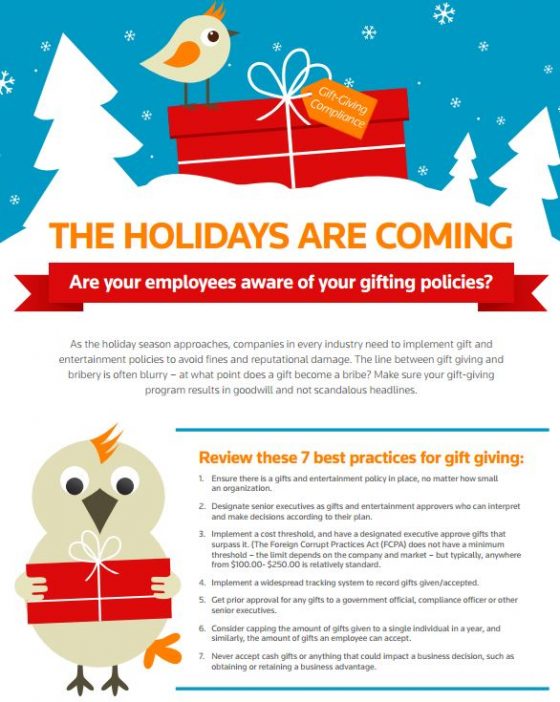 Organizations need to be clear about what types of gifts are acceptable and what are not.
Both employers and employees should also be aware of what constitutes a bribe and what types of bribes to watch out for.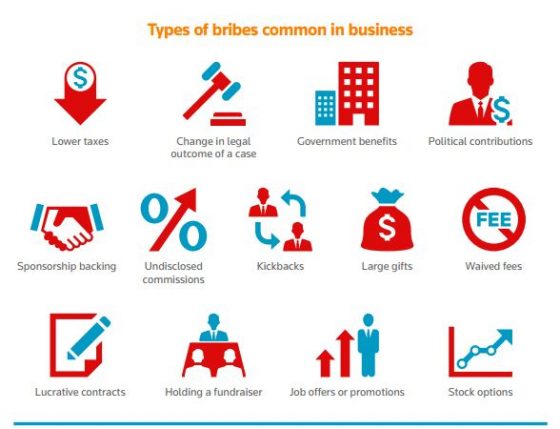 Regulatory bodies are holding companies accountable, and depending on the countries involved, regulatory fines can range from prison terms to millions of dollars in fines.