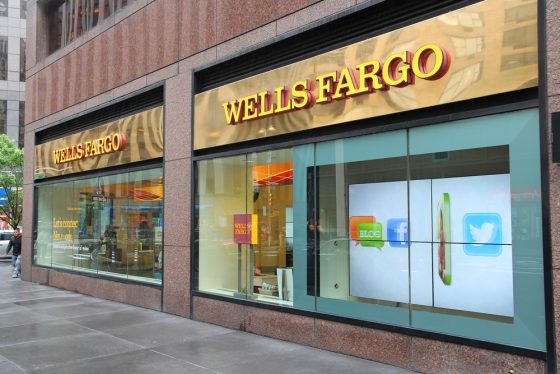 When Wells Fargo fired 5,300 employees in September for inappropriate sales practices, then-CEO John Stumpf approached the scandal with an outdated playbook. In response to the $185 million in fines levied by regulators, he first denied any knowledge of the illegitimate accounts. Attempting to mitigate press fallout by distancing the company from a group of "bad eggs" acting independently is not the answer, however. Even if Stumpf had maintained this assertion of innocence, changes in the risk environment over the past few years demand a proactive approach.
Rather than simply deflecting responsibility in these situations, executives must be able to accomplish two things:
• Provide historical evidence of due diligence and risk management (if such a program was actually used)
• Demonstrate how the company is adjusting its policies and/or implementing new policies to ensure a similar incident doesn't happen in the future
In 2010, the SEC's Proxy Disclosure Enhancement (rule 33-9089) explicitly made boards of directors responsible for assessing and disclosing risk management effectiveness to shareholders. It mandates the use of risk monitoring systems to demonstrate that existing controls (mitigation activities) are effective. Under this rule, "not knowing" about an activity performed by employees is considered negligence. This is a crucial development; negligence carries the same penalty as fraud, but it does not require proof of intent. The Yates Memo (2015) gave the SEC ruling more "teeth" by requiring organizations to provide the Department of Justice with all the facts related to responsible individuals.
As a result, many companies have suffered significant penalties and frequently criminal charges, even though their executives were allegedly unaware of illicit activities. Consider the emissions scandal at Volkswagen and fines paid (to the SEC) by global health science company Nordion Inc. In both instances, deceptions were perpetrated by individuals below the executive level, but senior management's inability to detect/prevent the incidents came back to bite them.
How to Prevent Risk Management Failures at Your Organization
John Stumpf's approach should have started with an admission of Wells Fargo's failure in risk management processes across the enterprise, followed by evidence that a more effective, formal enterprise risk management process is being implemented. For example, risk assessments must cascade from senior management down to the front lines and across all business silos. This ensures that the personnel most familiar with operational risks (and how to mitigate them) can keep the board informed.
In other words, instead of simply apologizing and attempting to provide restitution, Stumpf should have demonstrated that Wells Fargo is taking proactive risk management measures to protect its many stakeholders. It is the company's duty to ensure that something like this never happens again.
The scandal is predictably following the same track as have previous failures in risk management: it starts with regulatory penalties, then leads to punitive damages, class action lawsuits, and finally, criminal charges and individual liability, depending on the particular case. The key to this pattern is the absence of adequate risk management, which means negligence under the new enterprise risk management laws, regulations and mandates passed since 2010.
The good news is that avoiding serious, long-term consequences is possible if proper actions are taken. For example, by providing a historical record of risk management practices, Morgan Stanley avoided regulatory penalties when an employee evaded existing internal controls. Other corporations that can provide evidence of an effective risk management program (risk assessments, internal controls that address risks, monitoring activities over these internal controls, and an electronic due-diligence trail) are largely exempt from punitive damages, class-action lawsuits, and possible jail time.
When implemented proactively, effective risk management systems have and will continue to prevent scandals, regulatory fines, litigation and imprisonment. For a more in-depth analysis of the Wells Fargo scandal, read the LogicManager blog post "The Walls Fargo Scandal is a Failure in Risk Management."