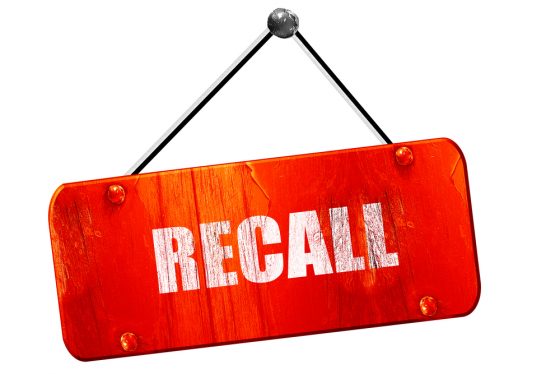 In 2016 alone, there have been dozens of recalls, by food companies, car manufacturers, and vitamin producers, among others. Not only do these recalls greatly impact a company's bottom line, they can also affect the health and safety of consumers. With this in mind, what can organizations—both within the food industry and otherwise—do to improve their chances of uncovering suppliers operating in subpar conditions? How can they mitigate the risk of recalls?
Customers of CRF Frozen Foods, for example, a full-line, individually quick frozen processing plant that packages fruits and vegetables for a variety of customers, recently had big problems when it was linked to a widespread listeria outbreak. Contaminated foods affected big-name distributors like Trader Joe's, Costco and Safeway, and some customers fell ill as a result.
Even though a series of sanitation concerns and other facility issues at CRF had been exposed by regulators as early as 2014, the factory was allowed to continue operating and its customers weren't notified.
Red flags raised by regulators aren't always seen by the companies they're most relevant to, however. The fact that these outbreaks occurred seems to demonstrate that customers' vendor management practices either failed or simply weren't robust enough to detect issues. It all comes down to effective enterprise risk management (ERM). ERM provides the tools and framework that allow any organization to standardize processes and effectively mitigate vendor risk.
An ERM approach is characterized by standard criteria, interdepartmental communication, and automatic alerts and notifications. It keeps everyone in the organization on the same page and ensures assessment results are always understandable and accessible. This eliminates redundancy in the risk management process. As a result, you can quickly and easily determine the last time your organization evaluated a supplier. Something as simple as a notification that regulators have published new requirements might save your organization from acquiring infected or defective products.
There are three general stages that apply to any successful risk management effort:
Identify specific risks, followed by assessment and evaluation
Implement tailored mitigation activities to address those risks
Monitor those mitigations to ensure long-term effectiveness
The first step serves as the foundation for steps two and three. Without a proper understanding of what risks your organization faces, it is impossible to prioritize and mitigate them. Especially across multiple business departments or within supply chains—it is quite difficult to identify and account for every variable.
To keep up with vendors' fluctuating conditions, teams need to systematically identify and assess risks, catching them as they crop up. Preventing assessments from becoming obsolete is the key to keeping a pulse on everything that may affect the business, therefore avoiding unwanted surprises.
Risk assessments also help determine the best way to allocate limited resources. Minimizing vendor-related risks needn't be burdensome, however. It should be a streamlined process that, by enabling you to avoid harmful incidents, improves operational efficiency. Once your risk assessments reveal the areas of highest priority, you can determine exactly how to mitigate those concerns.
The Freedom of Information Act can be extremely helpful when it comes to your third-party risk management efforts. It grants all companies the right to ask vendors for specific information about plant processes, worker training, sanitation practices, and maintenance. Suppliers are required to be forthcoming with all information (when asked), and teams need to take advantage of this opportunity. It is an important part of the risk management equation and will help you understand your risks before disruptions occur.
Performing vendor risk assessments—in the form of inspections, questionnaires, and service level agreements—generates an enormous amount of data and information. This information is useful for mitigating risk, but only if it is up to date, consistent and distributed to the appropriate individuals. The Freedom of Information Act provides an opportunity to evaluate suppliers with robust risk assessments, and ERM provides the means to capitalize on that opportunity. Ad-hoc assessments of current and prospective vendors, without standardized processes, will only get your team so far.
Steps to Effective ERM
Capitalizing on your vendor assessment rights is only part of the equation. Without an appropriate means of processing, distributing, and making data actionable, you're back at square one. To make sense of important data, follow these steps:
Create a taxonomy: define relationships between risks, requirements, goals, resources and processes. If each area of the business uses its own system for identifying and classifying risk, the resulting information is subjective and unusable by other departments. There is also significant information overlap—and therefore waste. Use your existing information to create a standard for data collection with minimal work.
Streamline with the standardized risk assessments identified in step one. Risk assessments can be conducted in many different formats and qualities. Use resources already in place and streamline the results using the standard from step one. The most effective way to collect risk data is by identifying the root cause, or why an incident occurred. Honing in on the root cause provides useful information about what triggers loss and your organization's vulnerabilities. When you link a specific root cause to a specific business process, designing and implementing mitigations is simpler and more effective.
Connect mitigation activities to each of the key risks in these processes. A risk taxonomy gives you a more holistic understanding of all the moving parts in your organization. This makes it easier to design mitigation activities.
Connect incidents, complaints and metrics (for each business process) to mitigation activities. Typically, companies already dedicate many resources to monitoring business performance, collecting information about incidents, complaints and metrics. These processes are often inefficient and ineffective. Simply connecting them to mitigation activities, however, identifies the reason such incidents happen. You can then take straightforward corrective actions, meeting top priorities and allocating resources with forward-looking measures. Risk management, after all, is not about minimizing fallout after an incident, but preventing such an incident from happening in the first place.
To make this entire process effective, management must work to develop an enterprise-wide risk culture. ERM is not just an executive-level process, but should be pushed all the way to frontline managers, where everyday decisions are made and the risks are known—but resources are often absent.
Approach your vendor risk assessments as you would any other risk assessment—they should be reoccurring and standardized. Perform them regularly and evaluate the results with the same scale and criteria with which you evaluate all other risks. Finally, automate information collection and review so that reporting reveals cross-silo dependencies before these risks turn into scandals. The result will be increased vendor security and the prevention of surprises, at a fraction of the cost.
Similar Posts: