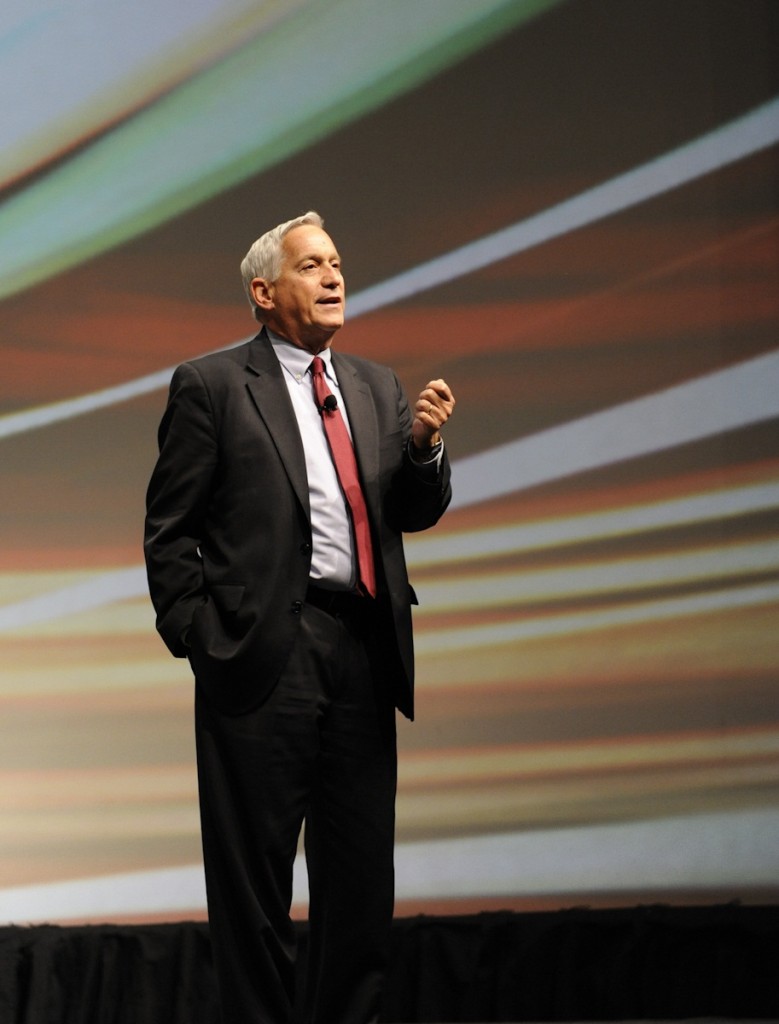 Walter Isaacson is a man of many stories. He has written biographies of Benjamin Franklin, Albert Einstein and, most recently, Steve Jobs. His latest is a riveting story of the roller-coaster life and intense personality of Apple's creative entrepreneur. Isaacson brings a combination of wit, history, drama and humanity to the stories of Jobs, Einstein and Franklin, and their contributions to the world.
When Isaacson was working for Time is when he first met Jobs. "I remember siting with Steve and watching him and thinking about what a passion he has for making great products," said Issacson to RIMS attendees. "But I also saw the other side of Steve Jobs. He's impatient, petulant, sometimes can be rude, unkind, pushy. But I came away from that meeting still liking him."
It was that passion, brains and curiosity that attracted so many to Jobs, regardless of his personality flaws. But how does Steve Jobs relate to risk management?
"For me, the first lesson that Steve can teach in terms of risk management is to pay attention — even to the parts unseen," said Issacson. "Pay attention even to the things that other people aren't going to see. And you know that that is the key to making a great product and it also plays out in the world of risk."
Jobs vehemently believed that paying attention to the parts that no one sees is what  makes products perfect. For risk managers, this is a part of their daily job.
Risk managers also possess an ability to have complete focus on the risks at hand. Jobs mastered this skill with his products. "He had a great ability to focus, to filter out distractions," said Issacson. "I think it came from his time in India — the zen focus."
Perhaps most importantly in terms of Apple's success, Jobs knew what people thought were high-risk products or initiatives, and he knew he could eventually get these people to embrace the risk. "He knew how to bend reality at times," said Isaacson. "That's why he had a reputation for driving people crazy. But he could also drive people to do things they thought were impossible. He knew how to know what people thought were high risk, but he knew it could work and got these people to believe and achieve the impossible."
He would've made a great risk manager.
Similar Posts: