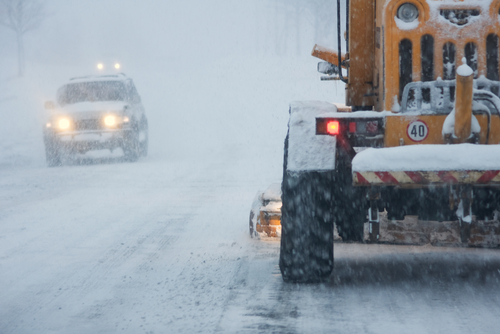 Weather damage never goes out of season. According to a new report from the Insurance Information Institute (I.I.I.), winter storms are historically the third-largest cause of catastrophe losses, behind only hurricanes and tornadoes.
"Winter storms accounted for 7.1 percent of all insured catastrophe losses between 1993 and 2012, placing it third behind hurricanes and tropical storms (40 percent) and tornadoes (36 percent) as the costliest natural disasters," said I.I.I. President Robert Hartwig.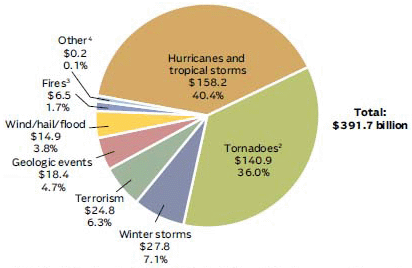 Between 1993 and 2012, winter storms resulted in about $27.8 billion in insured losses—or $1.4 billion per year, on average, according to Property Claims Service for Verisk Insurance Solutions.
A December ice storm in North Texas left at least $30 million in residential insured losses in its wake, the Insurance Council of Texas reported. This figure does not include estimated damage to vehicles or government property, nor does it take into account the significant municipal expense of safety or cleanup measures. Dallas County alone spent $300,000 to $400,000 just to battle slick roads, according to conservative estimates from County Judge Clay Jenkins. He told Insurance Journal that, while sanding and salting roads constituted some of the county's greatest efforts, the biggest cost came from closing offices, including the court system. Weather-related shutdown resulted in lost productivity of about $1.5 million, he said.
Nation-wide, December weather caused total economic and insured losses estimated in the hundreds of millions of dollars and claimed 29 lives, Aon Benfield reported.
But 2013 should have made some fair-weather friends in the insurance industry. Last year, according to Munich Re, direct overall losses caused by global disasters amounted to around $125 billion and insured losses of around $31 billion. While exceptionally costly, these were below the 10-year averages of $184 billion and $56 billion, respectively.
Similar Posts: