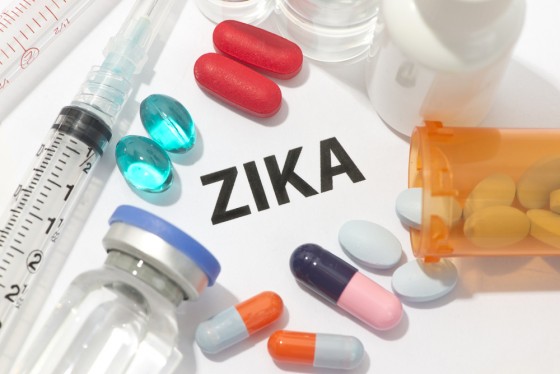 The Zika virus, and its presumed association with serious birth defects and a paralytic neurological disorder, poses an unusual problem for business leaders and risk managers. While the virus is not currently being spread by mosquitoes in the U.S., Brazil is an important destination for many U.S. business travelers, which will only increase in the build-up to this summer's Olympic Games. For many companies, health and safety concerns are top priorities, but travel to Brazil may be a business necessity. Before making decisions around these two opposing drives, it is vital that risk managers and business leaders weigh the facts around Zika.
The Risk to Employees
Brazil ranks in the top 10 in the business travel global rankings, making it one of the world's largest corporate travel markets. With the Olympics, business travel to Brazil is expected to increase considerably this year, yet many Americans are worried about the threats of the virus. Consider the results of a recent survey conducted by my company, On Call International: 64% of Americans and 69% of all women surveyed, said they would cancel their travel plans because of Zika. There is, however, a disparity between these widespread concerns and the ways businesses have actually responded to the virus. A survey by the Overseas Security Advisory Council found that of the 321 businesses that responded, less than 40% are allowing female employees to defer travel to affected countries, and only a fifth are allowing men to opt out. The majority of respondents are only taking steps to inform their employees about the virus.
Should more employers allow their employees to defer travel? In considering this question, business leaders need to turn to authoritative travel health sources such as the World Health Organization (WHO) and the Centers for Disease Control and Prevention (CDC) to help make informed choices around employee health and safety concerns.
Furthermore, women currently account for nearly half of all business travelers. The virus's risks around pregnancy-related issues like miscarriages and birth defects will be top of mind for many businesswomen with travel plans to Brazil. Are employee concerns enough reason for businesses to stop travel to Brazil? Turning to authorities such as the CDC—and its recent travel advisory urging women who are pregnant or thinking of becoming pregnant to avoid travel to places like Brazil—provides a compelling reason for business leaders to consider more flexibility.
While women's apprehensions around Zika seem obvious, the rising concern of the virus being transmitted sexually means that men with pregnant partners, or partners who may become pregnant, also have reason for concern. Notably, the CDC has issued warnings specifically for men traveling to locations like Brazil, which is another reason for businesses to give deferral of travel by men further consideration.
Duty of Care
As part of a company's Duty of Care—the legal obligation to protect your employees from any reasonably foreseeable harm—your employees' concerns around the Zika virus should be taken seriously. The virus is a new obstacle for businesses, and its risks require new approaches before any business travel to Zika-affected areas. Through proactive education, there are appropriate and responsible ways organizations can consider responding to the virus that are aligned with their legal and ethical responsibilities to their employees and their business. Organizations should consider meetings with all employees to discuss the virus and the health risks the virus imposes for travel.
If Travel is Necessary
While the symptoms of the virus – which are generally mild – are not immediately life-endangering, it is a good precaution to ensure employees are aware of resources such as doctors or hospitals in the areas where they are traveling. With special events like the Olympics, business leaders can also look into potential resources that are developed to help provide backup services for Rio during the Games. In preparation, Brazil is expected to invest $3.7 million in projects that include improving the medical infrastructure. These are investments that can benefit business travelers, if they have are made aware of them.
As there is no vaccine for the virus, organizations should share protection methods, including:
Avoid mosquitos and limit outdoor activities, especially from dawn until dusk when the Aedes aegypti mosquito is most active
Stay in accommodations with properly air-conditioned rooms. Netting for beds can also go a long way in protecting against the virus
Avoid unnecessary skin exposure by wearing long sleeves and pants
Purchase the correct insect spray—specifically those that contain DEET, picaridin, oil of lemon eucalyptus or IR3535
Embracing Flexibility
A sound approach includes weighing the risks and rewards of travel to Brazil and other Zika-affected areas. Where possible, be flexibile. For example, if your organization has employees based permanently in Brazil, or local partners, leverage them for any work that needs to be done in person to reduce the risks of sending additional employees to Zika-affected areas. There are also easy, technology-driven solutions, such as video chats or teleconferences. Be creative in your travel risk management solutions and identify which methods work best for your organization. Building your risk management program from a solid base of proactive education helps empower employees to make informed decisions regarding their travel plans to locations affected by Zika.
For more on this topic, check out our May feature in Risk Management Magazine.
Similar Posts: