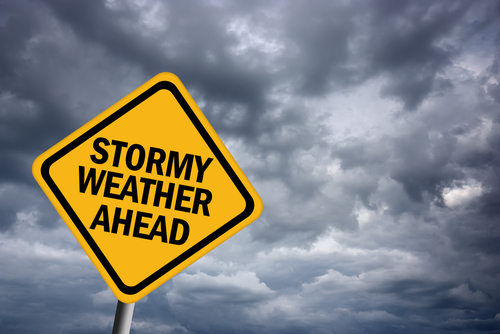 It may turn out to be a rough hurricane season ahead if forecasts from the team at Colorado State University prove true. The somewhat famous team (at least in these circles) of Dr. William Gray and Phil Klotzbach, predicted back in December that there would be 17 named storms. Late last week, that prediction was adjusted as the CSU team issued their latest hurricane predictions: 16 named storms, nine hurricanes and five major hurricanes with sustained winds of 111 mph or greater.
"We expect that anomalously warm tropical Atlantic sea surface temperatures combined with neutral tropical Pacific sea surface temperatures will contribute to an active season," said Phil Klotzbach of the CSU Tropical Meteorology Project. "We have reduced our forecast slightly from early December due to a combination of recent ocean warming in the eastern and central tropical Pacific and recent cooling in the tropical Atlantic."
Though forecasts were adjusted downward slightly, Dr. Gray issued a warning:
"We remain – since 1995 – in a favorable multi-decadal period for enhanced Atlantic Basin hurricane activity, which is expected to continue for the next 10-15 years or so," said Gray. "Except for the very destructive hurricane seasons of 2004-2005, United States coastal residents have experienced no other major landfalling hurricanes since 1999. This recent 9 of 11-year period without any major landfall events should not be expected to continue."
The team's probabilities for a major hurricane making landfall on U.S. soil breaks down as follows:
72% chance that at least one major hurricane will make landfall on the U.S. coastline in 2011 (the long-term average probability is 52%)
A 48% chance that a major hurricane will make landfall on the U.S. East Coast, including the Florida Peninsula (the long-term average is 31%)
A 47% chance that a major hurricane will make landfall on the Gulf Coast from the Florida Panhandle west to Brownsville (the long-term average is 30%)
61% chance of a major hurricane tracking into the Caribbean (the long-term average is 42%)
Check out the May issue of Risk Management (available online May 1) for an article on the 2011 hurricane season and the science behind hurricane names.
Similar Posts: