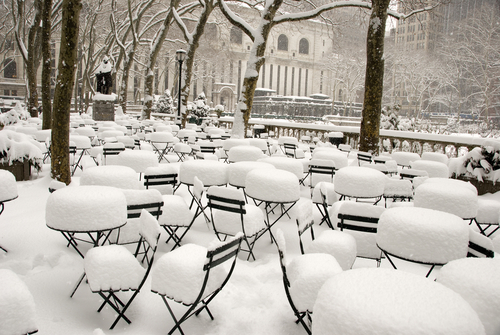 Winter storm Nemo is approaching the Northeast as, what some are calling, a blizzard for the record books. To prepare, businesses must take into consideration those aspects that will keep their organization up and running — including communication to customers and employees.
To ensure your company is successful at critical communications, Everbridge, an interactive communication and mass notification company, suggests companies:
Plan to manage the entire lifecycle of any critical event. Dr. Robert C. Chandler, crisis communication expert, suggests creating a crisis plan that addresses each of the six stages of a crisis: warning, risk assessment, response, management, resolution and recovery.

Confirm that you have multiple contact paths for each individual to decrease reliance on any one device. Set delivery options to attempt email and SMS paths first, as cellular and landline infrastructures could be damaged by the storm.

Focus on message construction. Dr. Chandler recommends that message maps consist of three short sentences that convey three key messages in 30 words. SMS messages should be no longer than 120 characters and audio/video needs to convey its message in the first nine seconds.

Don't forget social media. Use social media as an additional communications channel and be sure to monitor social media sites like Twitter to gain situational intelligence that can help emergency response teams.

Ensure that regular system and staff testing and preparation procedures are followed including system testing for effectiveness and data accuracy. Staff should be trained to operate the critical communications system from both computer and mobile devices.