U.S. insurance buyers may see higher rates this year, as the composite rate index for commercial accounts increased plus 1% for the first time in 20 months,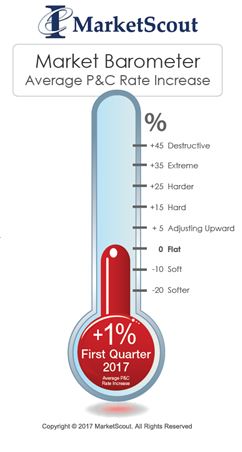 MarketScout reported today.
Rates for business interruption, inland marine, workers compensation, crime, and surety coverages held steady in the first quarter, while rates for all other coverages either moderated or increased.
"The plus 1% composite rate index was driven by larger rate increases in commercial auto, transportation, professional and D&O rates," Richard Kerr, CEO of MarketScout said in a statement. "We also recorded small rate increases in the majority of coverage and industry classifications. So, 2017 begins with insurers moving away from the rate cuts of 2016."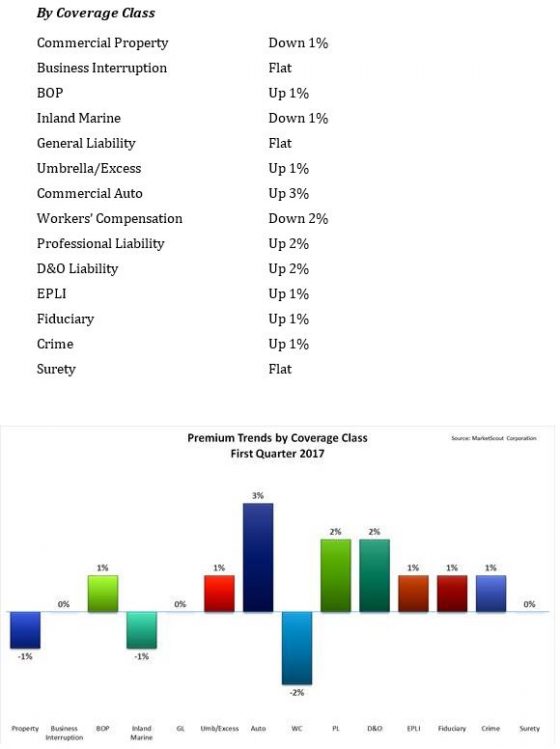 Small accounts (up to $25,000) were assessed a 1% rate increase in the first quarter of 2017. Medium accounts ($25,001 to $250,000) were flat, while both large ($250,001 to $1 million) and jumbo accounts (more than $1 million) saw rate decreases of minus 1% and minus 2% respectively, MarketScout said.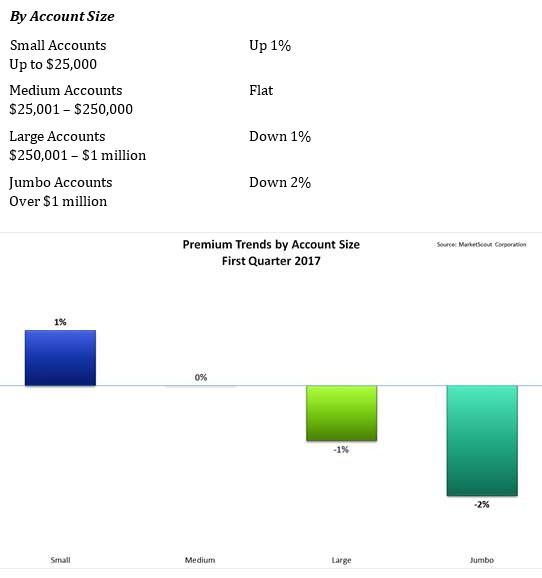 By industry class, every industry experienced a move toward higher rates in the first quarter, with transportation seeing the largest rate increase at plus 5%.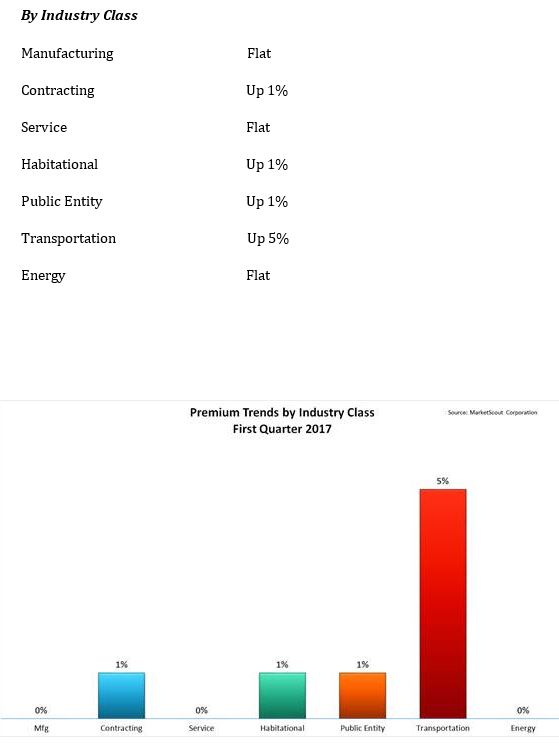 Similar Posts: