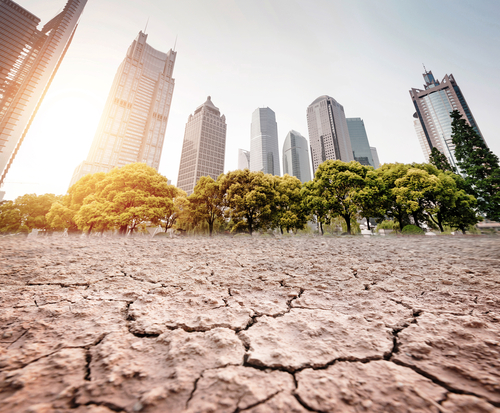 This week, a new report from the United Nations' Intergovernmental Panel on Climate Change summarized the ways climate change is already impacting individuals and ecosystems worldwide and strongly cautioned that conditions are getting worse. Focusing on impacts, adaptation and vulnerability, the panel's latest work offers insight on economic loss and prospective supply chain interruptions that should be of particular note for risk managers—and repeatedly highlights principles of the discipline as critical approaches going forward.
Key risks the report identified with high confidence, span sectors and regions include:
i. Risk of death, injury, ill-health, or disrupted livelihoods in low-lying coastal zones and small island developing states and other small islands, due to storm surges, coastal flooding, and sea-level rise.

ii. Risk of severe ill-health and disrupted livelihoods for large urban populations due to inland flooding in some regions.

iii. Systemic risks due to extreme weather events leading to breakdown of infrastructure networks and critical services such as electricity, water supply, and health and emergency services.

iv. Risk of mortality and morbidity during periods of extreme heat, particularly for vulnerable urban populations and those working outdoors in urban or rural areas.

v. Risk of food insecurity and the breakdown of food systems linked to warming, drought, flooding, and precipitation variability and extremes, particularly for poorer populations in urban and rural settings.

vi. Risk of loss of rural livelihoods and income due to insufficient access to drinking and irrigation water and reduced agricultural productivity, particularly for farmers and pastoralists with minimal capital in semi-arid regions.

vii. Risk of loss of marine and coastal ecosystems, biodiversity, and the ecosystem goods, functions, and services they provide for coastal livelihoods, especially for fishing communities in the tropics and the Arctic.

viii. Risk of loss of terrestrial and inland water ecosystems, biodiversity, and the ecosystem goods, functions, and services they provide for livelihoods.
The report highlights more sector-specific risks, and one table even highlight the panel's perception of the role of risk management in the future of climate change policy and planning: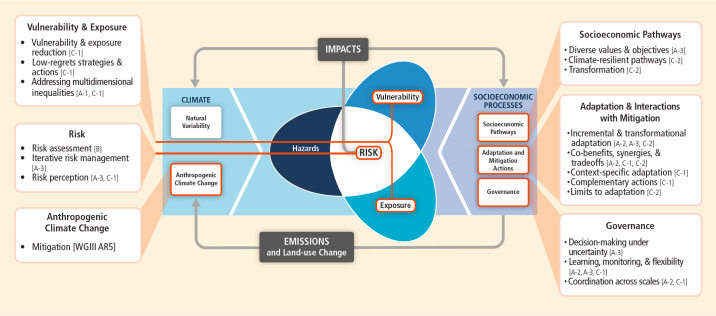 On the whole, the report lays out many familiar risk management approaches and how they can be best applied to evaluating the risks of climate change and how to mitigate them. Perhaps the environment is warming to risk-informed decision-making as well.
Similar Posts: