The composite rate in the U.S. in 2015 for all property and casualty lines was up 1% in February, compared to flat in January 2015, MarketScout said today.
Pricing measurements by coverage showed no further price deterioration in any line and an increase of 1% in auto, professional liability and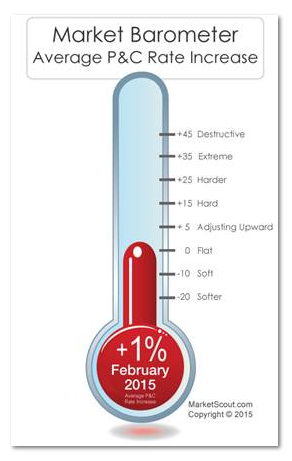 EPLI, from plus 1% to plus 2%. By account size, large accounts ($250,001 to $1,000,000 premium) increased from flat to plus 1%, while all other account sizes remained the same as in January, according to MarketScout.
"Could this mean underwriting executives are actually walking away from underpriced business?" asked Richard Kerr, MarketScout CEO.
"February is normally a low volume premium month so we would caution about putting too much credibility in these metrics; however, historically once the insurance market starts softening it normally accelerates rather than moderates or turns around," he said in a statement. "We speculate insurers are not going to cut deep and long in this cycle. Big data, modeling software and improved underwriting acumen are resulting in insurers simply being too smart to fall for extended and deep price cuts."
When measuring by industry classification, contracting, habitational, public entity and transportation all increased by 1% in February compared to January.
Summary of the February 2015 rates by coverage, industry class and account size:
By Coverage
Commercial Property         Up 1%
Business Interruption       Up 0%
BOP                                  Up 1%
Inland Marine                   Up 0%
General Liability                Up 1%
Umbrella/Excess               Up 1%
Commercial Auto              Up 2%
Workers Compensation     Up 0%
Professional Liability          Up 2%
D&O Liability                    Up 1%
EPLI                                Up 2%
Fiduciary                          Up 0%
Crime                               Up 0%
Surety                              Up 0%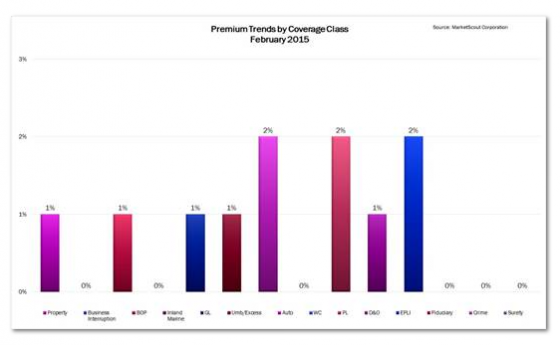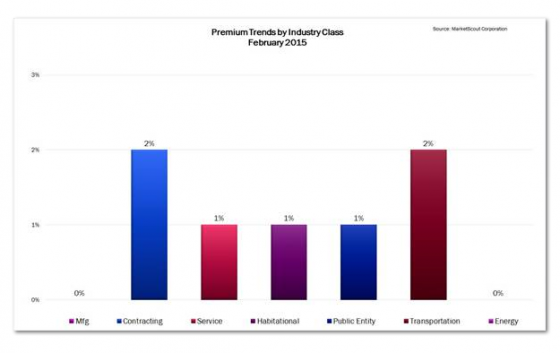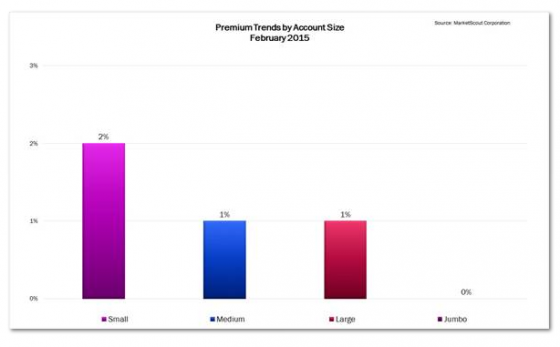 Similar Posts: