There are currently about 60 large wildfires burning in the United States, mostly in western states. But a combination of high temperatures and dry and windy conditions can make wildfires a threat almost anywhere. Adding to the situation is the fact that more and more businesses are expanding into the wildland-urban interface (WUI)—wildfire-prone areas where homes and businesses are located. This creates a growing wildfire risk to businesses, according to the Insurance Institute for Business and Home Safety (IIBHS).
The Property Casualty Insurers Association of America lists the most expensive U.S. wildfires to date, all in western states: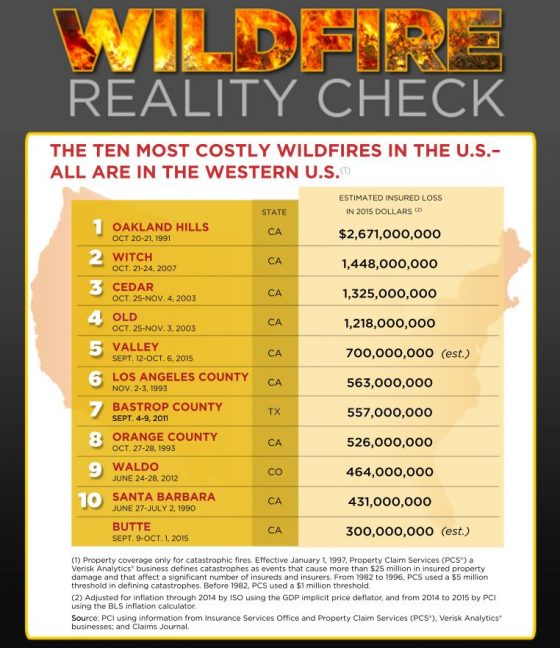 To protect buildings from wildfires, IIBHS recommends that businesses survey the materials and design features of their structures; as well as the types of plants used, their location and maintenance.
Organizations also should determine their fire hazard severity zone (FHSZ) by evaluating the landscape, fire history in the area and terrain features such as slope of the land. Organizations can request the FHSZ rating from local building or fire officials in their area.
IIBHS notes three sources of wildfire ignition:
Burning embers, or firebrands, generated by a wildfire and made worse in windy conditions.

Embers can ignite in several ways: By igniting combustible construction materials directly when accumulating on or immediately adjacent to them. Combustible construction materials are those that ignite and burn such as wood, plastic, and wood-plastic products used in decking and siding. By igniting nearby plants and accumulated debris such as pine needles or other combustible materials such as a wood pile. By entering a building through openings, such as an open window or attic vent, and ignite combustible items inside the building.
Direct flame contact from the wildfire
Radiant heat emanating from the fire
It is critical to assess a building's construction, including roofs, windows, vents and exterior walls, also important is the area surrounding a structure, including trees and plants, IIBHS said.
A defensible space zone around the building will reduce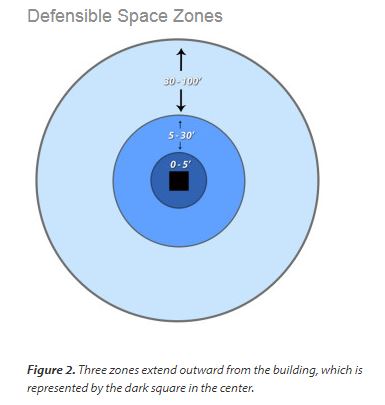 the risk of fire. This includes consideration of specific types of plants and how they are grouped and maintained.
Plant characteristics associated with higher combustibility include:
Narrow leaves or needles (often evergreen)
Volatile resins and oils, as indicated by leaves that have an aromatic odor when crushed
Accumulation of fine, twiggy, dry, or dead material on the plant or on the ground under the plant
Loose or papery bark that often falls off and accumulates on the ground (such as palms and eucalyptus).
Similar Posts: